karry food sale van
Views:1021 Author:Dong Runze Special Vehicle Publish Time: 2017-06-16 Origin:Dong Runze Special Vehicle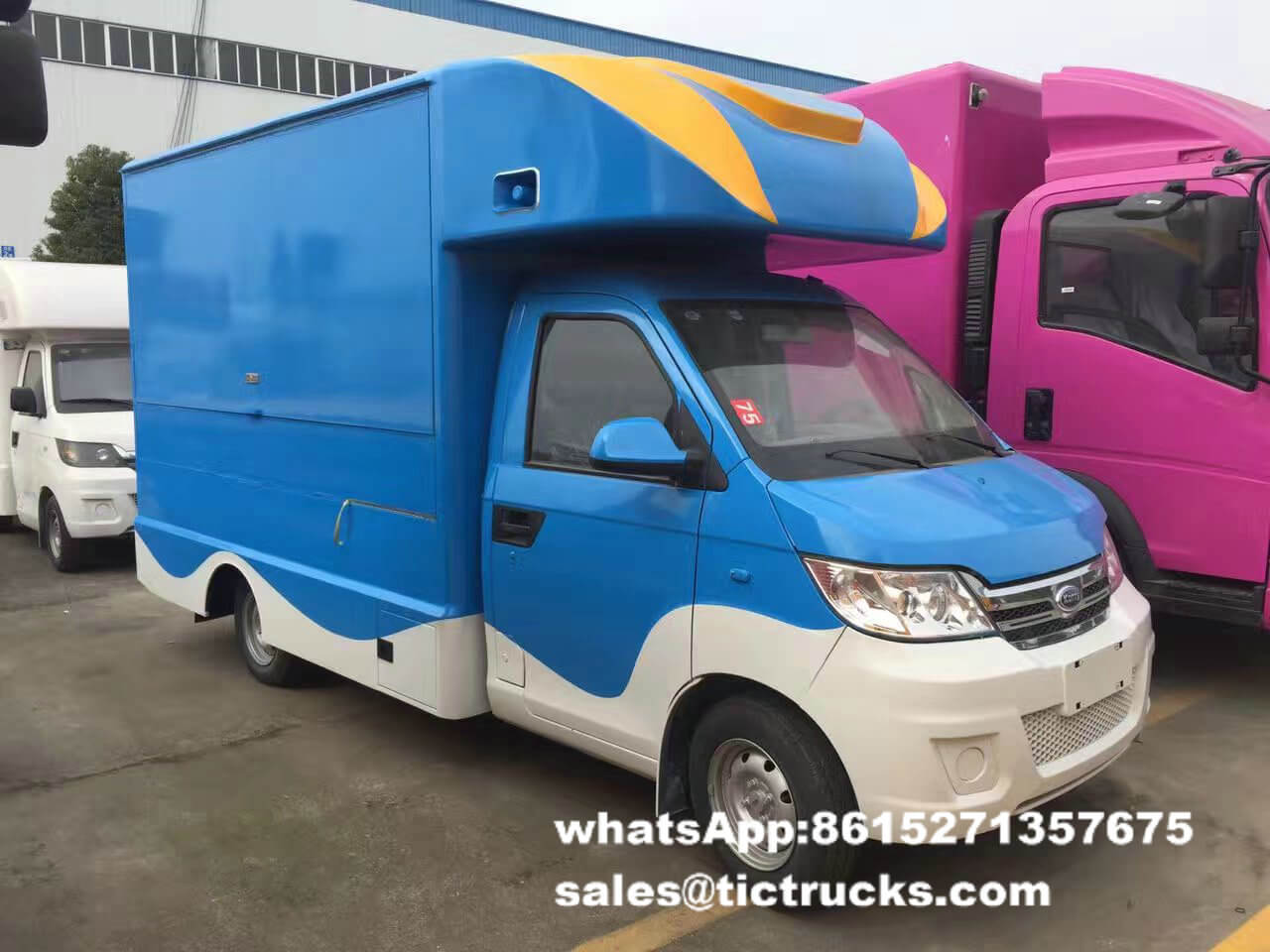 karry food sale van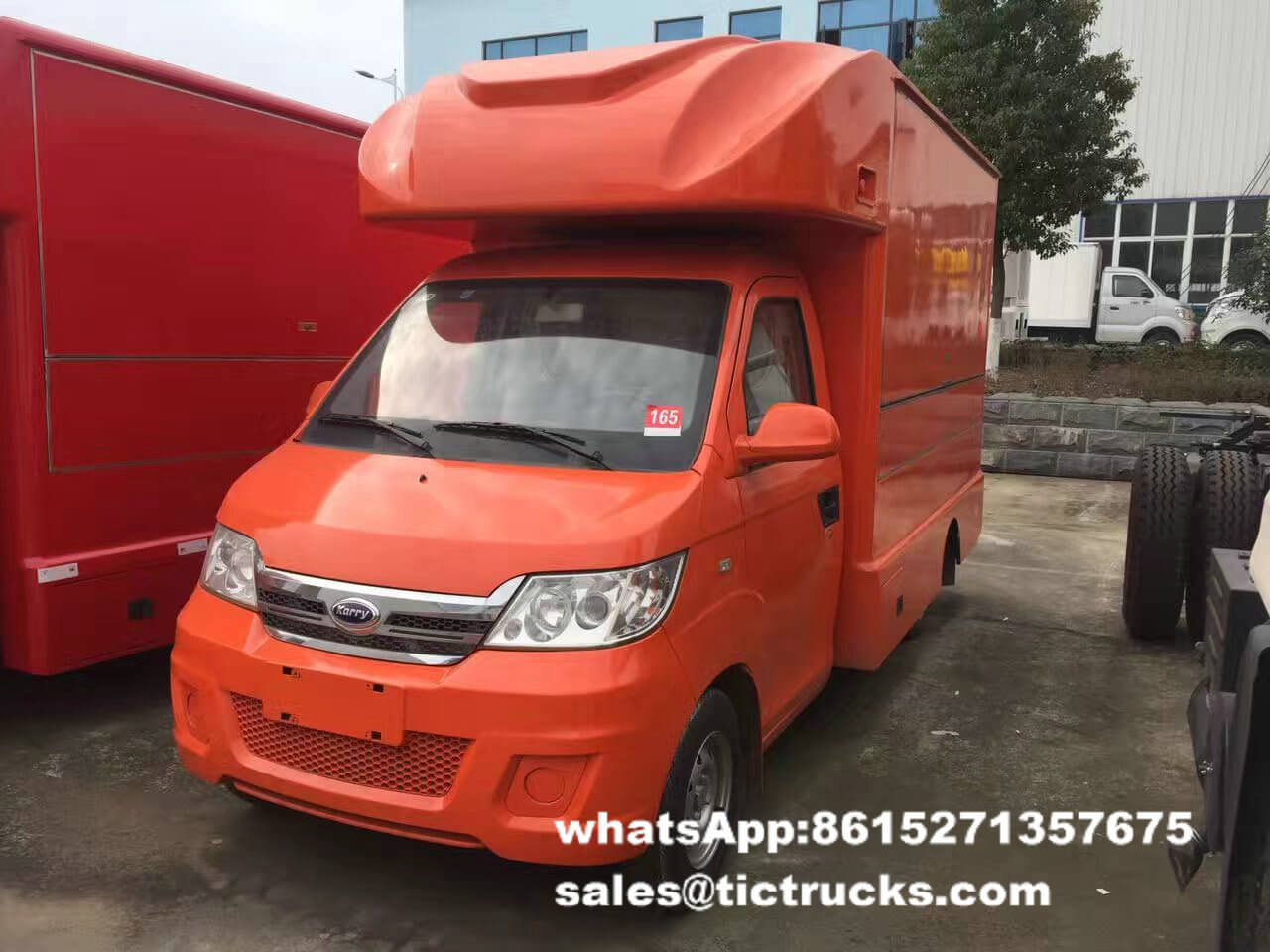 food van -020-food-cooking-Vehicle.jpg
US $8,000-10,000 / Set FOB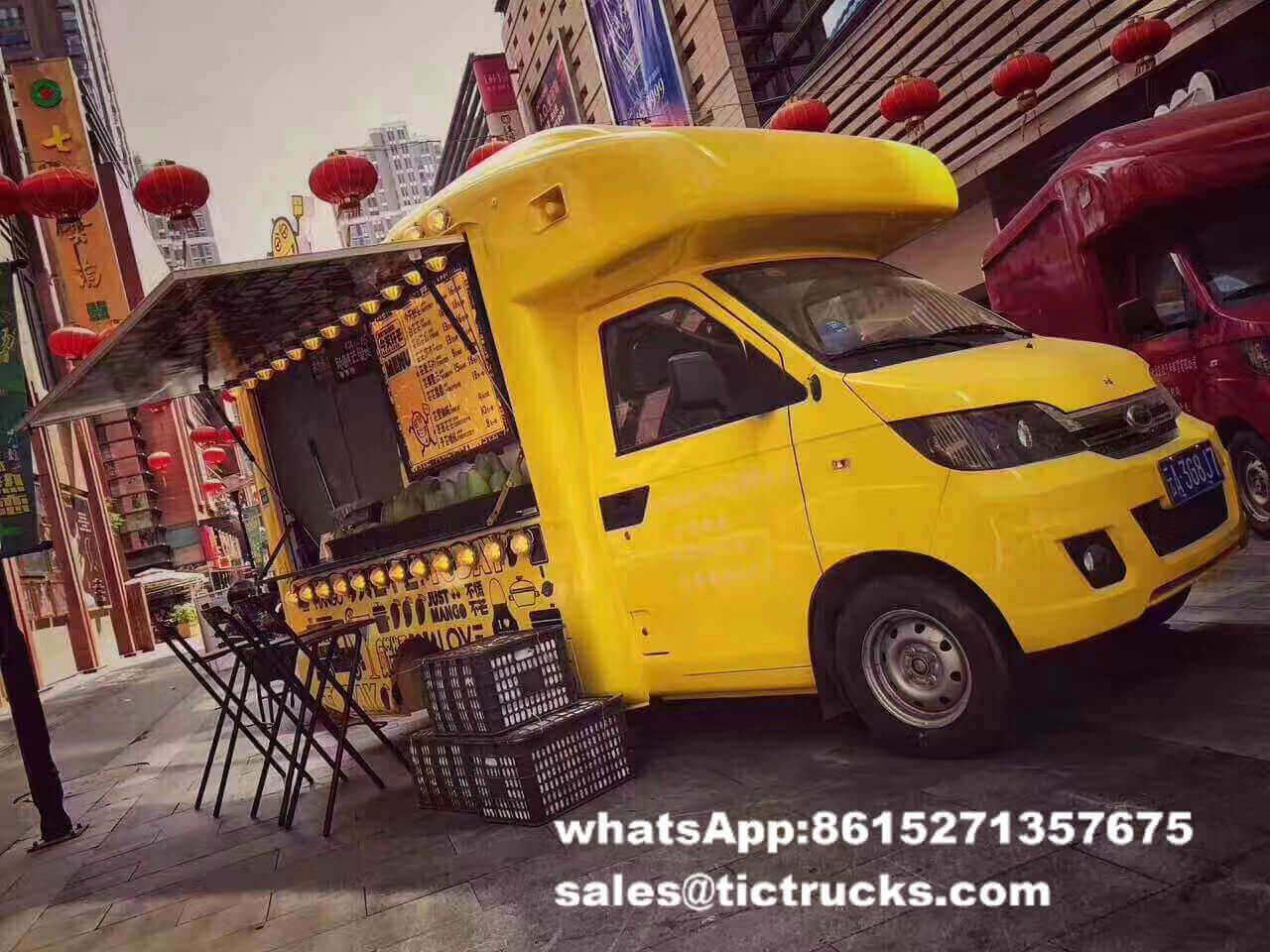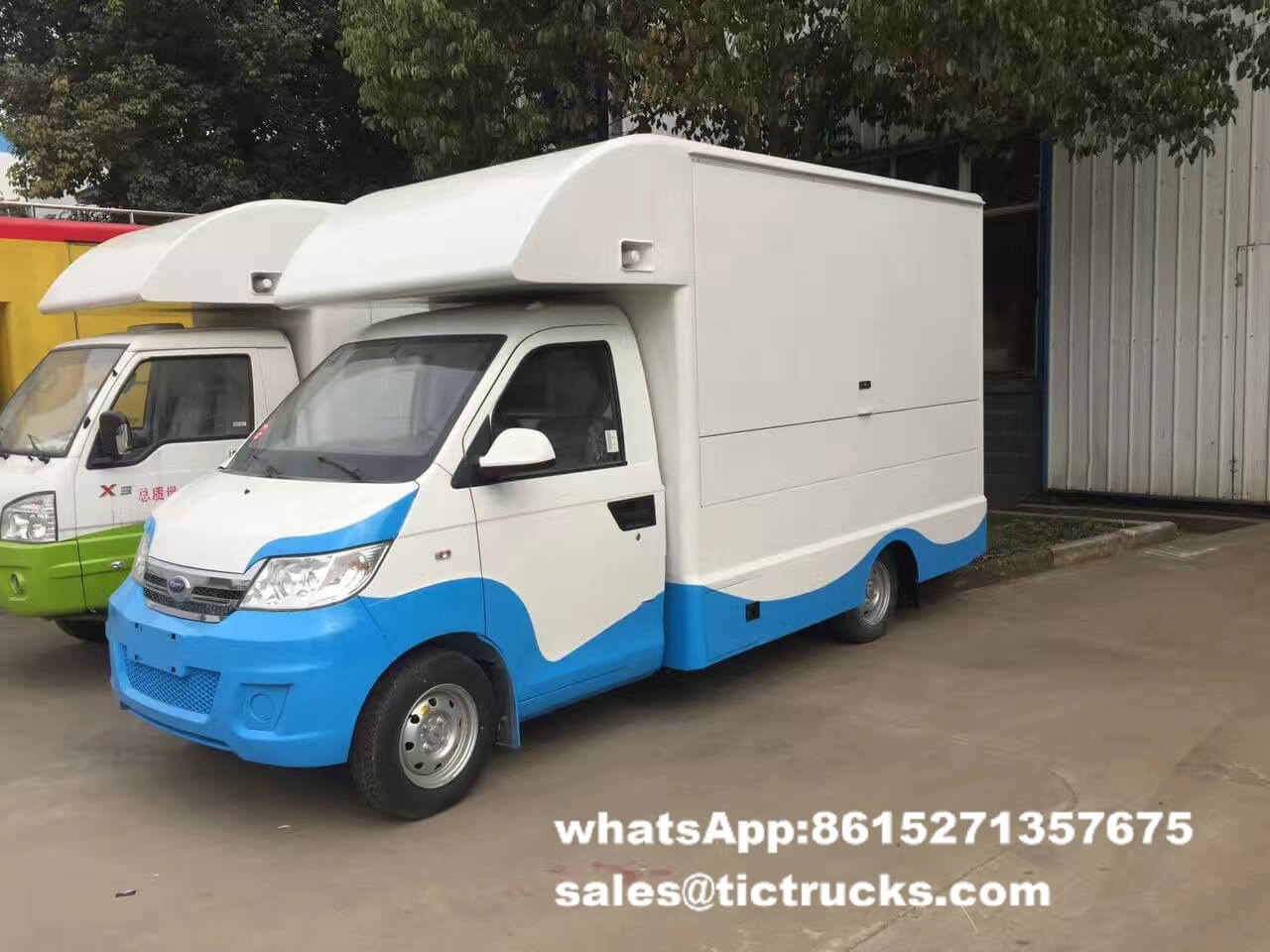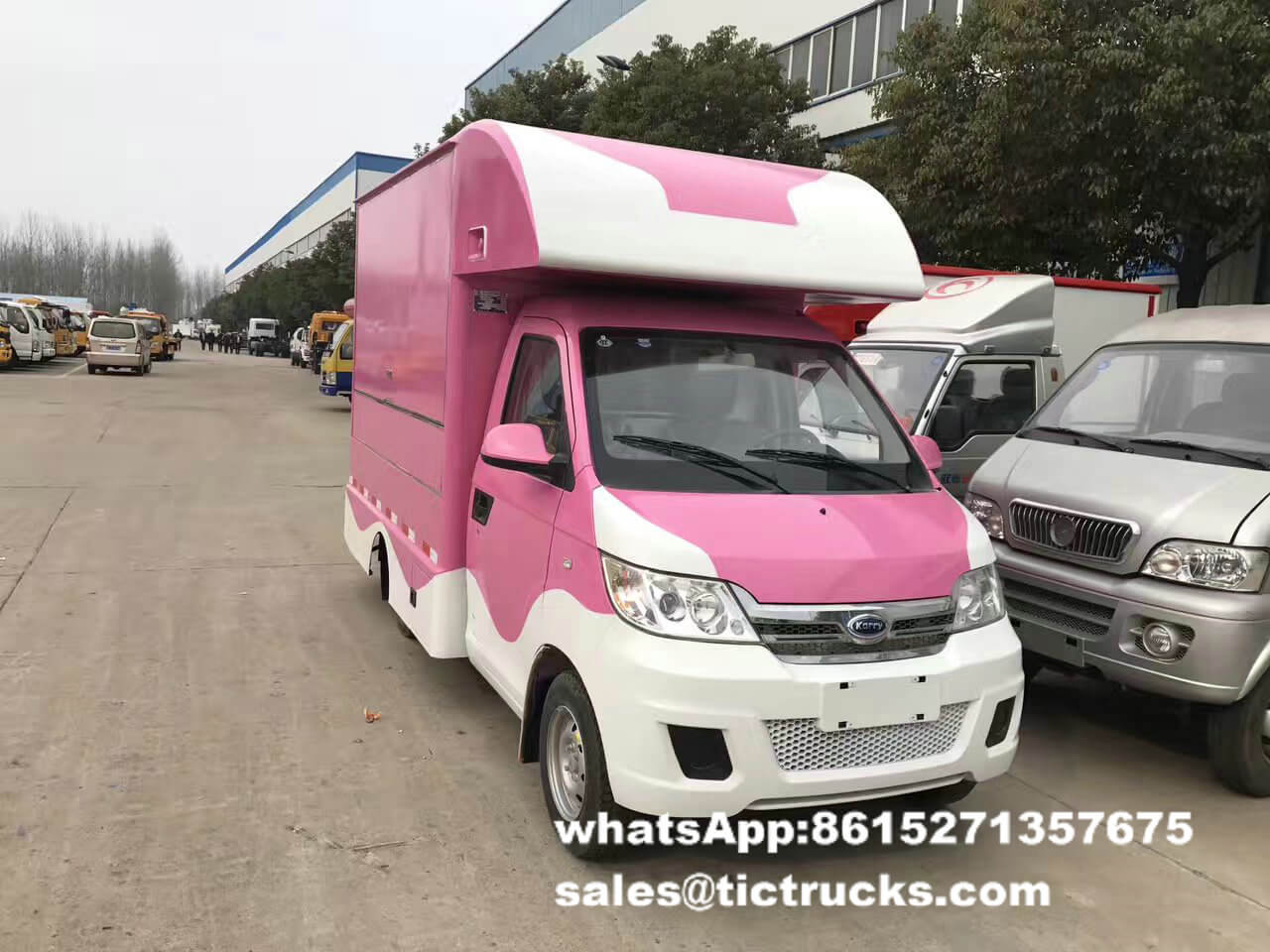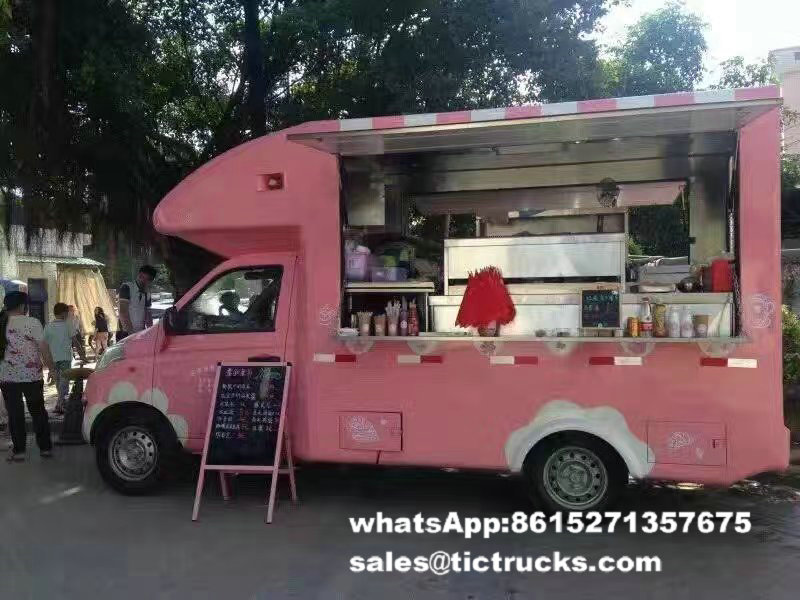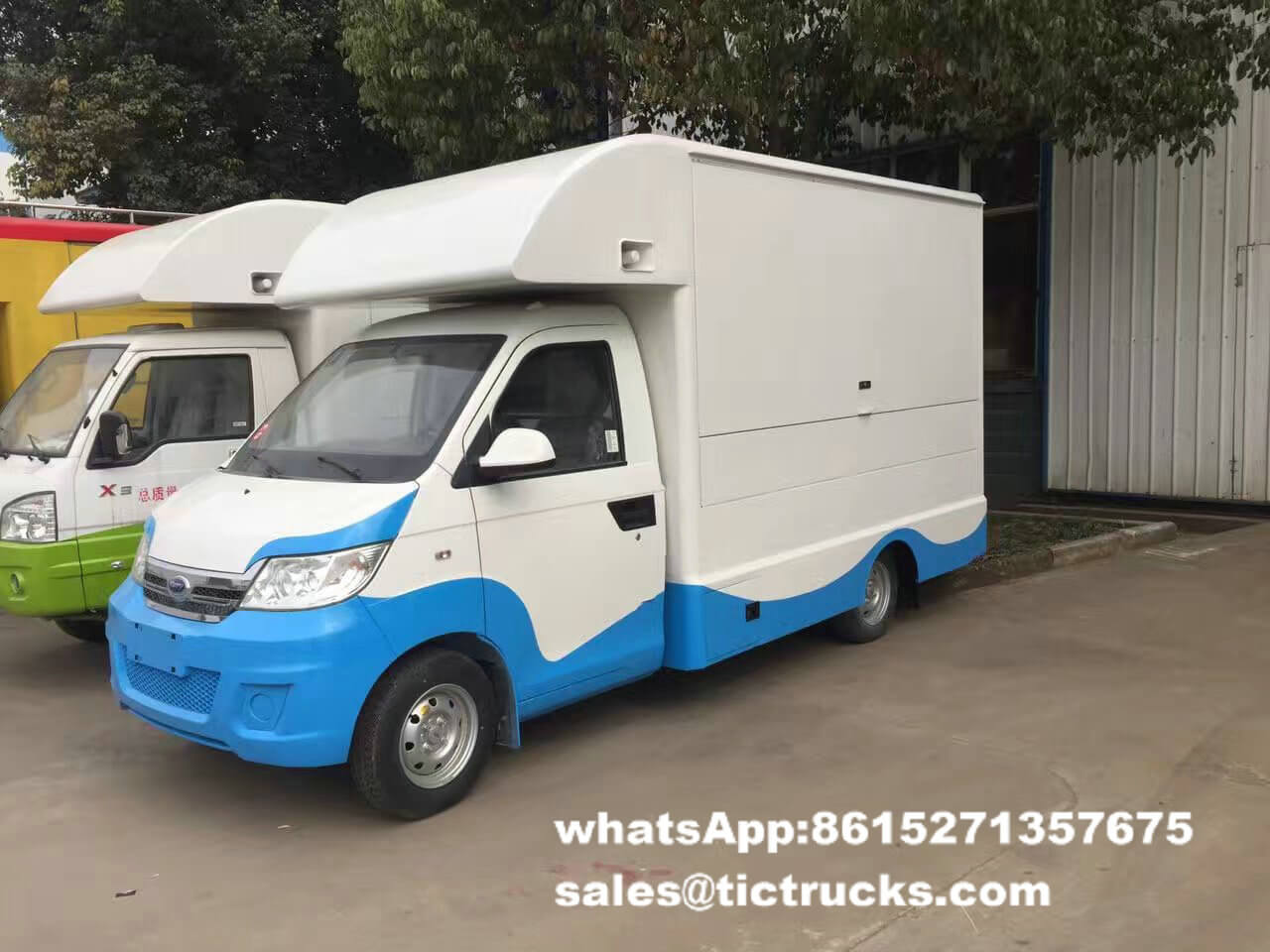 Technical Parameter

Production name

SQR1021-1E Karry mobile food truck

Gross weight(Kg)

1980

Overall dimensions(mm)

4660X1880X2575

Payload(Kg)

415

Cabinet size(mm)

2600X1720X1810

Curb weight(kg)

1435

Front/rear hang(mm)

615/1445

Approach/departure angle(掳)

28/16,28/15

Wheelbase(mm)

2600

Axle No.

2

Max speed(Km/h)

110

Axle load(Kg)

635/1165

Transmission

5 forward gear,1 reverse gear

Cab

Single row,Both left hand drive and right hand drive can be

Offered.

Chassis Technical Parameter

Chassis model

SQR1021-1E

Tyre No.

4

Chassis brand

Karry

Engine manufacturer

Karry Auto Co.,Ltd.

Front/rear

track base(mm)

1360/1380

Tyre specification

165R13LT

Fuel Type

gasoline

Emission standard

Euro 5

Engine model

Engine manufacturer

Displacement(ml)

Power(Kw)

SQR472WF

Karry Auto Co.,Ltd

1083

55 (75HP)
ustomized karry high quality dining van truck mobile snack food truck for hot sale
Features & Advantages for our snack food truck , fast food truck as below:
Chassis brane: There are FOTON, Dongfeng, Karry, JAC, JBC, CLW, etc.
Beauty Shapes: late-model fiber glass sheet, no juncture on the product's surface, smooth and easy to clean.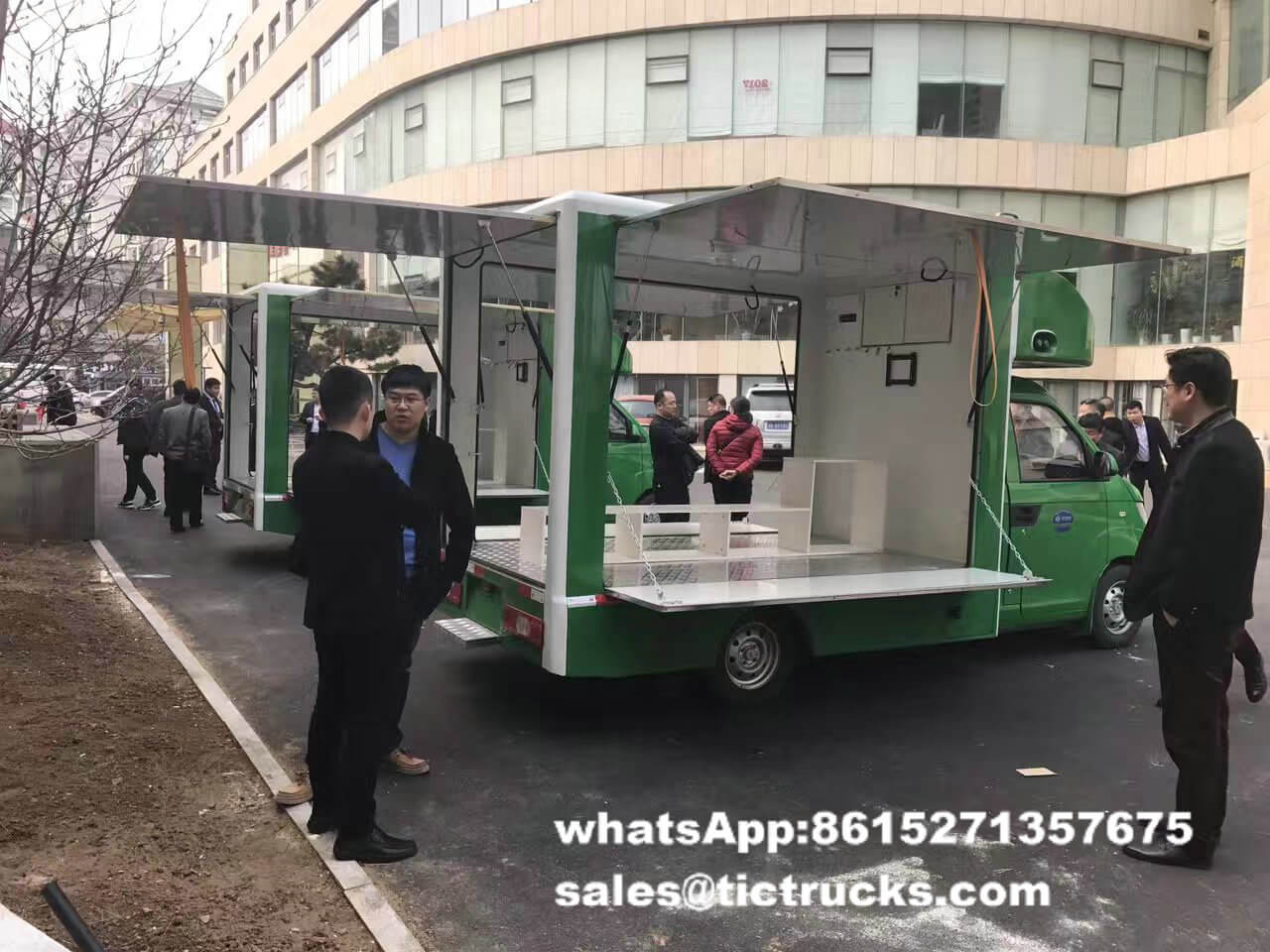 Corrosion Resistance: Good resistances for air, water, normal concentration of acid/ alkaline/ salt, various oils and other solvent. Suitable to be used in wet and high corrosive environments.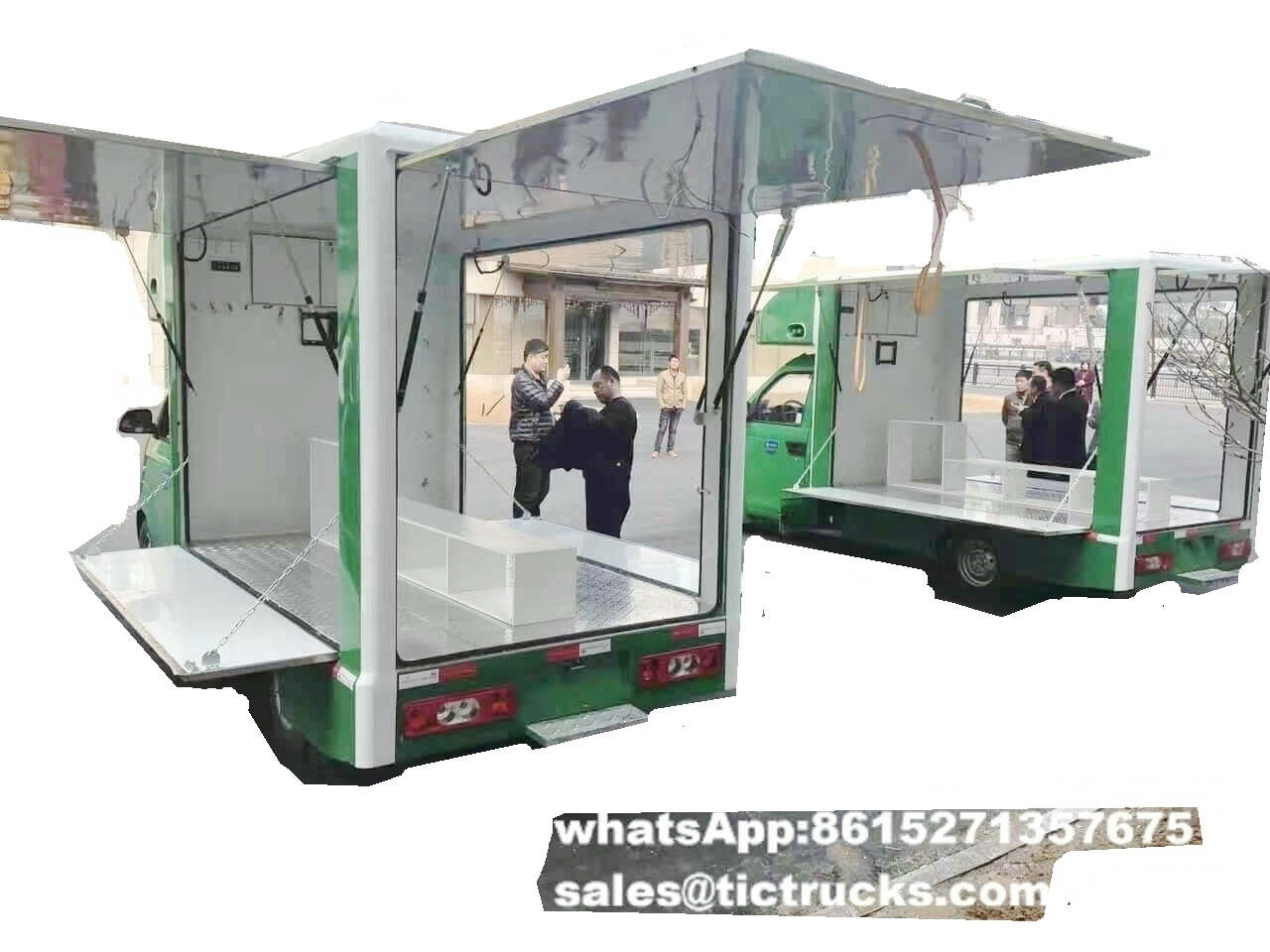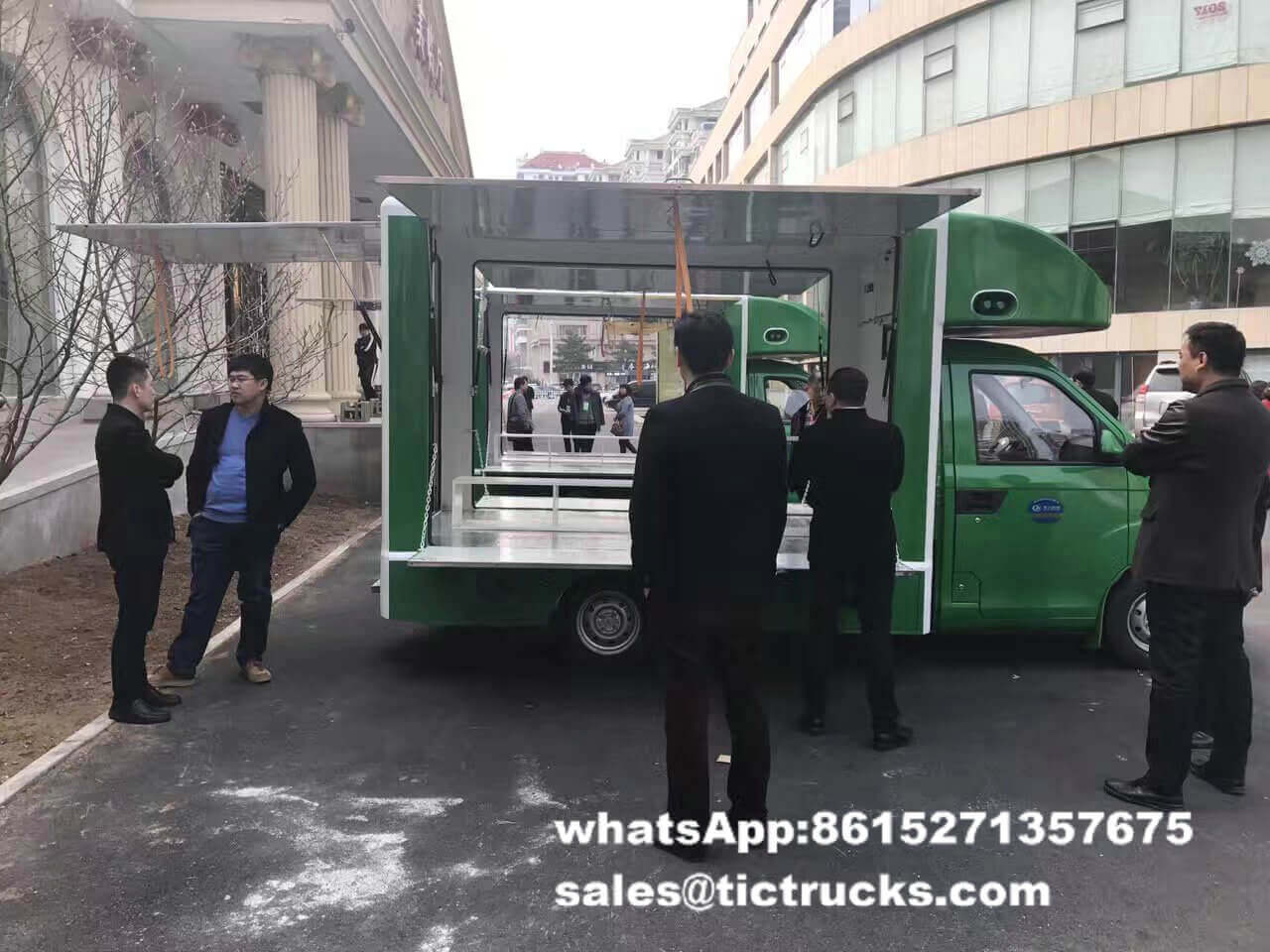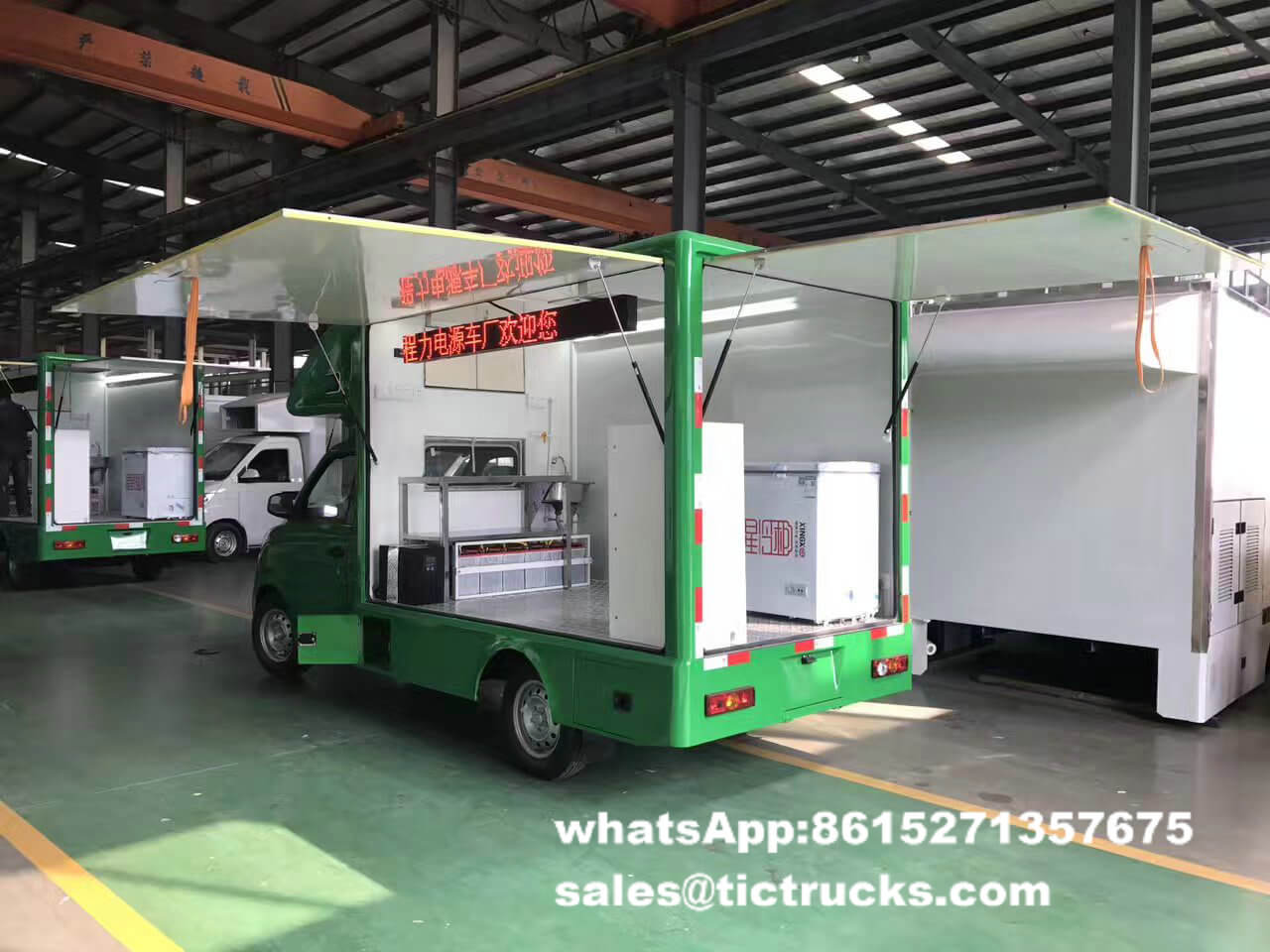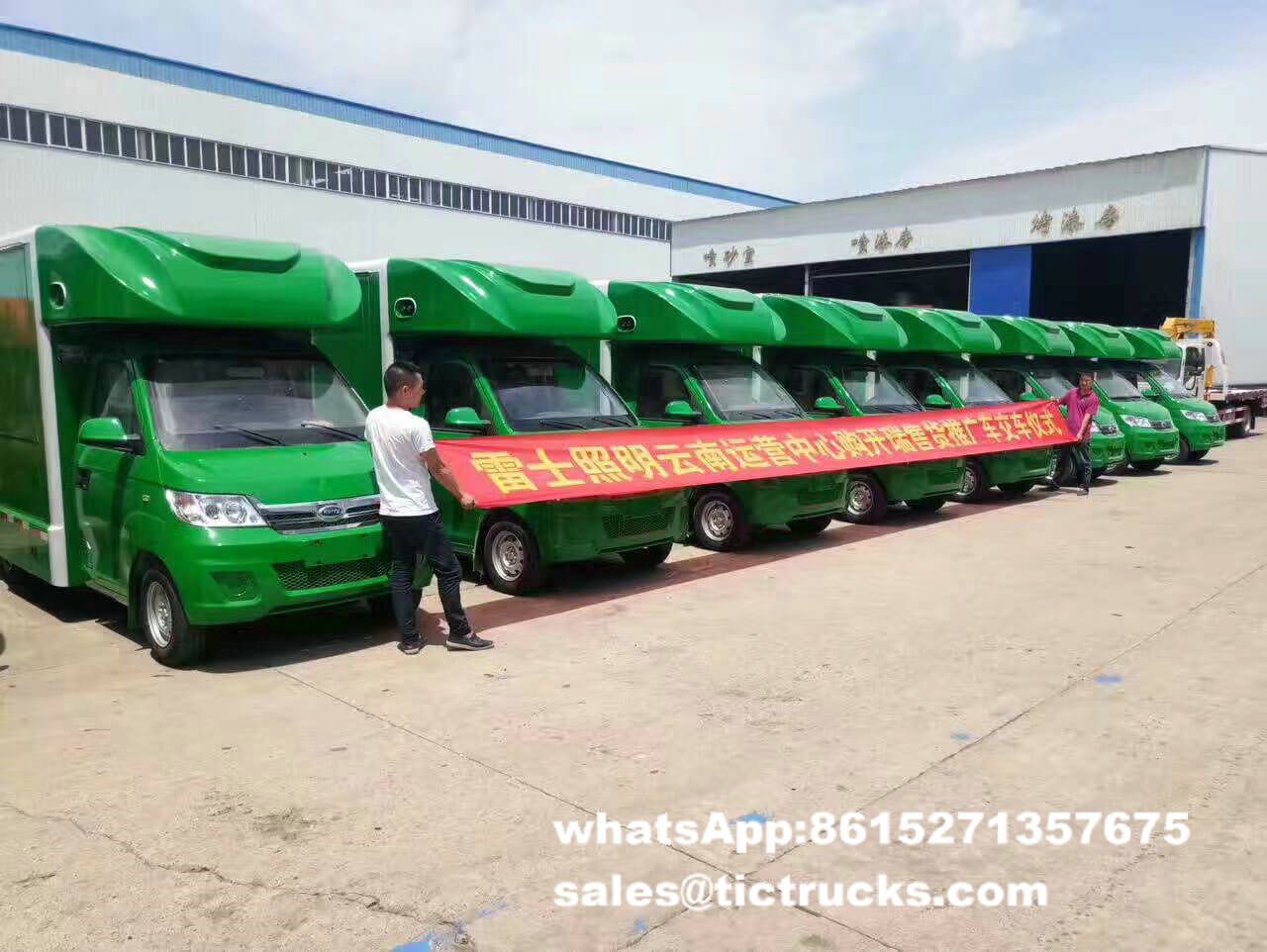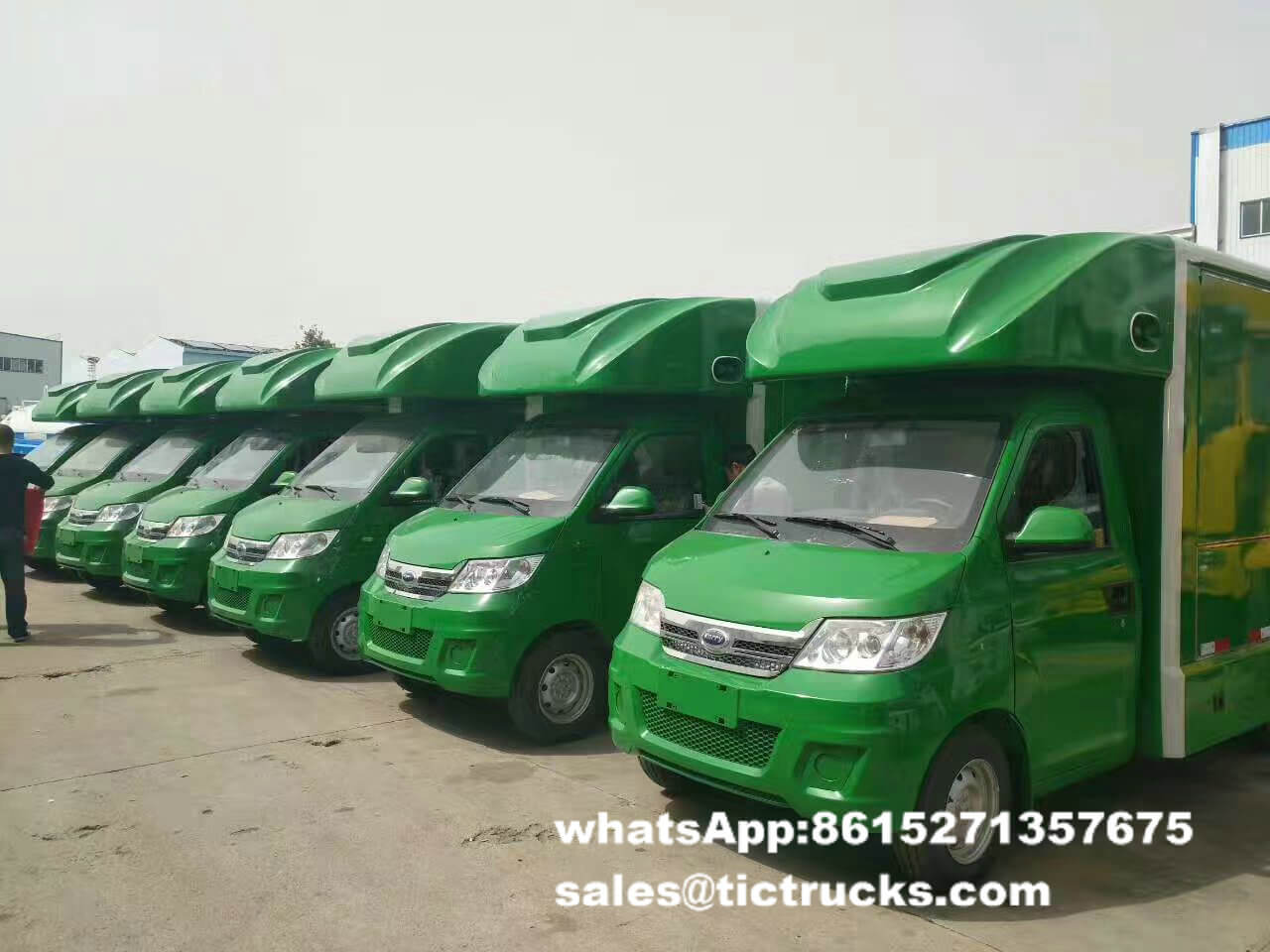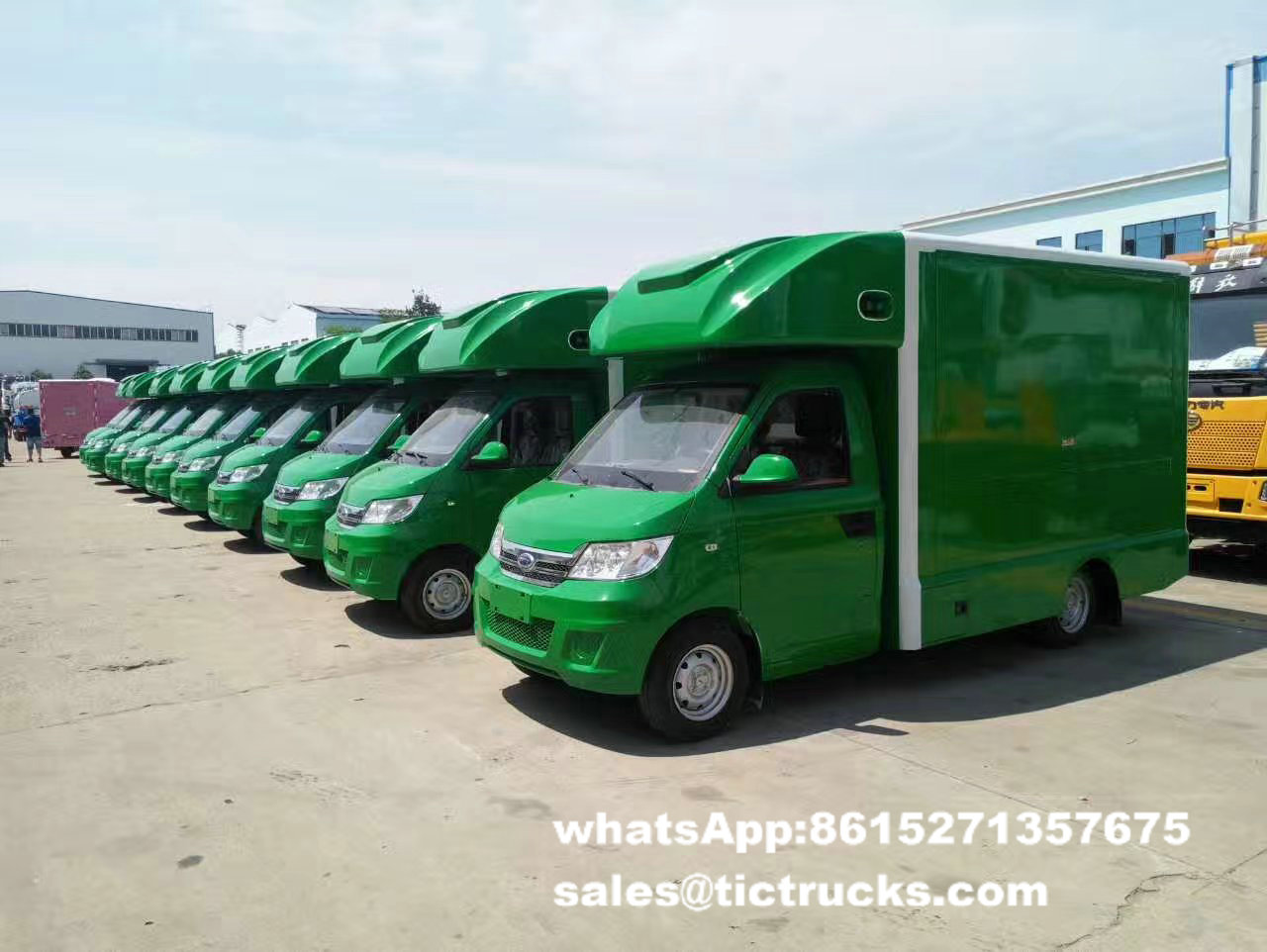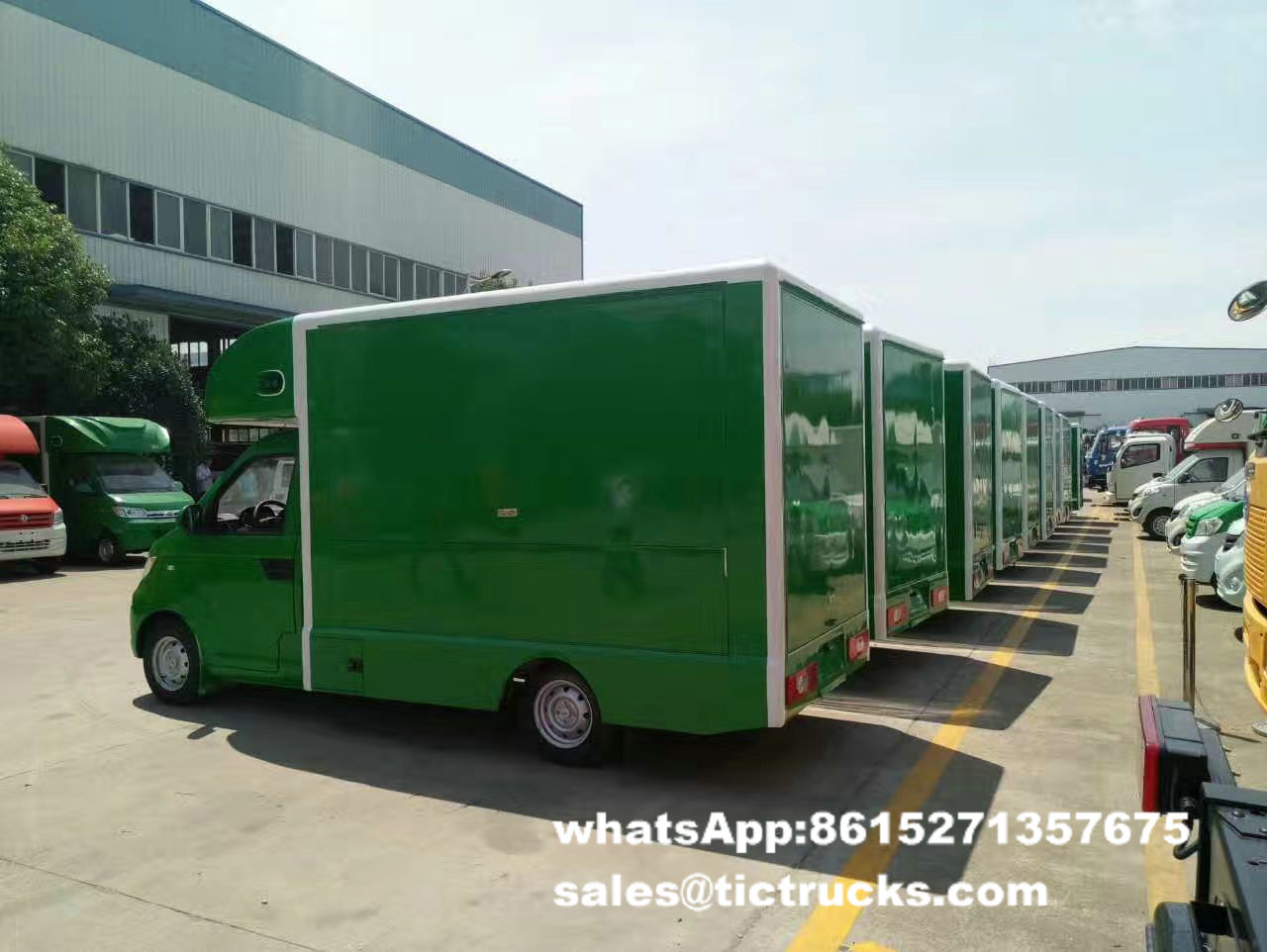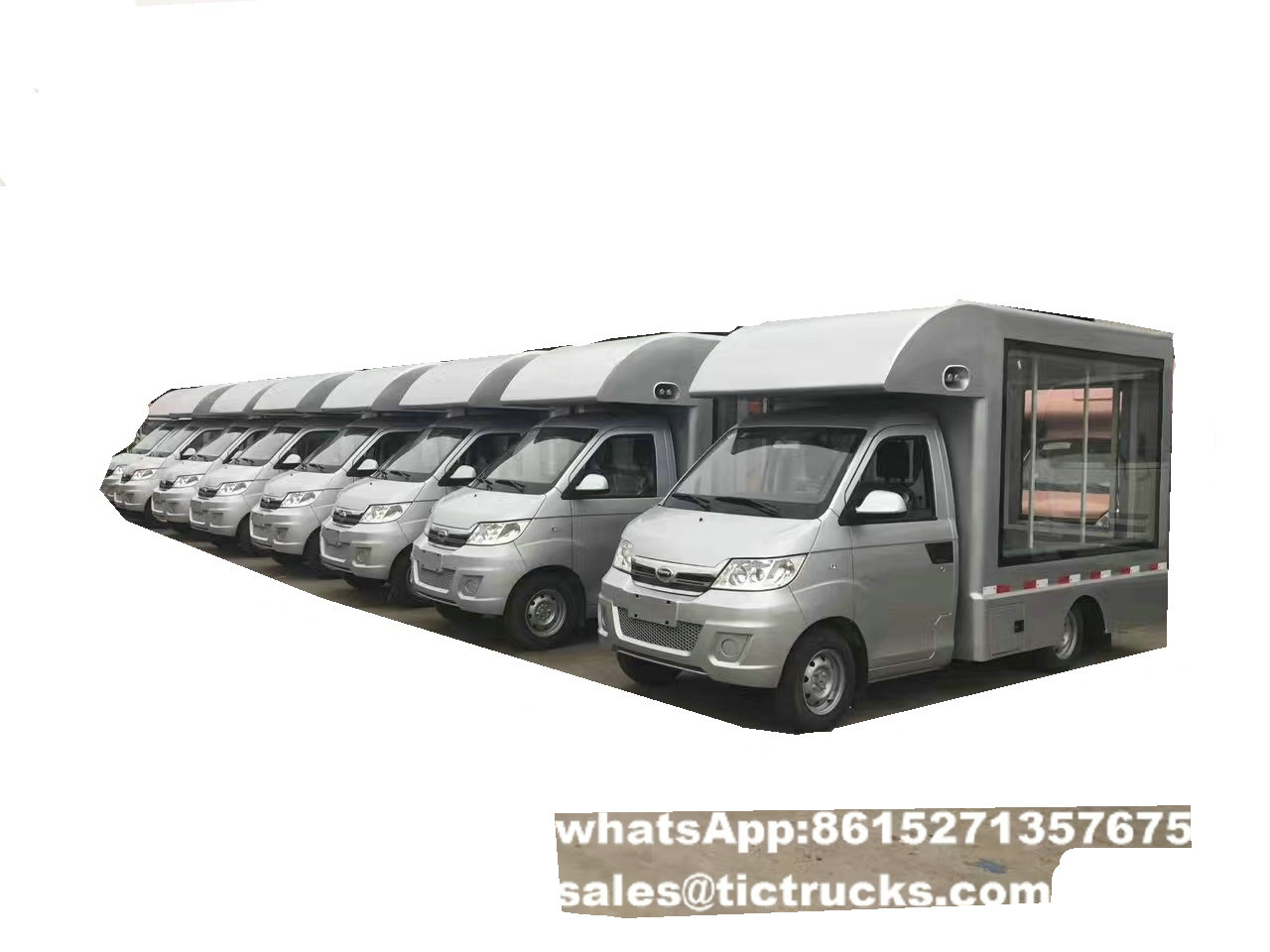 Product Life: rub resistance, aging resistance, working life can up to more than 20years.
Easy Maintenance: no obvious repairing trace after remedial treatment, this is incomparable for steel aluminum car plate.
Environmental Performance: There is no volatile and corrosive material in the surface of FRP sheet. It is a kind of green environmental protection product.
Weather Fastness: Able to work in a variety of weather conditions, it is suitable for remote areas, mountainous areas, desert, along the traffic (such as: high way, railway, sea coast, and river channel, etc.), scenic site, etc.
It also have these features: light, high strengthen, shock resistant, quakeproof, heat preserved, waterproof, soundproof and sealed, etc.
[Main Technical Parameters]

Production name

CHERY Mobile food truck

GVW(kg)

1980

Rated weight(Kg)

415




Curb weight(kg)

1435

Cab seats (man)

2




Overall dimensions(mm)

4660*1880*2575

Cabinet size(mm)

2600*1730*1820




Approach / departureangle(掳)

28/16,28/15

F/R overhang(mm)

615/1445,615/1400




Number of axles

2

Wheel base(mm)

2600




Axle-load(Kg)

635/1165

Max speed(Km/h)

110




[Chassis Technical Parameters]

Chassis model

SQR1021-1E

Chassis Name






Brand

CHERY

Manufacturer

Chery commercial vehicle (anhui) co., LTD




Tire specification

165R13LT

Number of tire

4




Front track base(mm)

1360

Rear track base(mm)

1380




Fuel Type

gasoline

Emission standard

Euro4




Gearbox

5 forward gears and1reverse

Cab

Single row,leftsteering wheel




Engine model

EngineManufacturer

Displacement(ml)

Maxpower(Kw)

Max Horsepower(hp)




SQR472WF

Chery Automobile Co.,Ltd.

1083

55

75




ConfigurationInstructions :

The compartments is made of cold-rolled steel sheetorglass fiber reinforced plasticmaterial, the compartmentswith heat insulation function ,and the floor made of skidproof , waterproof and wear-resistant aluminum checkered plate; The top of the compartments is closed and can not open, but the left and right side and the back can be expanded and there is vending bar on both left and right side. The internal compartments is installed with LED vending floodlights or two columns spotlight (5pcs / column), top exhaust fan,megaphone, master switch, USB interface, large space locker; The outside of the compartments is installed two loudspeakers, 105A battery, 220V external power supply interface , 15m external power supply cord, telescopic truck pedal; different truck color and skin stickers are optional .

Optional Configuration :

Internal compartments equipment can be customized according to user requirements such as generator/freezer/cold drink machine/stand booth/cooker, etc.; the left and right sides of the compartments body can choose different structure forms of side panel: the selling windows can be also choosed on any side of the the truck body according to customer demand , the bottom board can be unfold to extend the cargo area in vending operations; the glass sliding window can be also choosed on both side of the compartments body. The back door of the compartment can choose single open door, double flat open door or lift-up door. Both compartments鈥?sides and the back door can be optional advertising glass roller light box or LED screen. Truck roof can choose overhead air conditioning, baggage holder, left and right sides can choose sunshade ,the tail can choose crawlingladder.