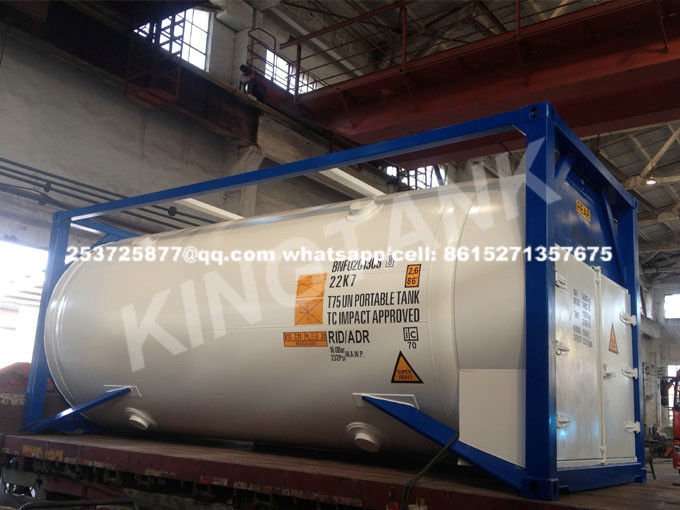 LNG. LN2, LO2, LAr, LN2O, LC2H4, LC2H6 T75 iso tank container
CONTAINER VOLUME of 19.5 M3 TANK USED to TRANSPORT LIQUEFIED GAS PRODUCTION by CHINA'S NEW 100% @
CONTAINER BỒN DUNG TÍCH 19.5M3 DÙNG ĐỂ CHỞ KHÍ HÓA LỎNG DO TRUNG QUỐC SẢN XUẤT MỚI 100% @
CÔNG TY CỔ PHẦN ĐẦU TƯ QUỐC TẾ VÀ XUẤT NHẬP KHẨU DHT
Amount (USD) 43350.0
Unit Price (currency) 43350.0 currency USD
Quantity 1 PCS
Import duty (%) N/A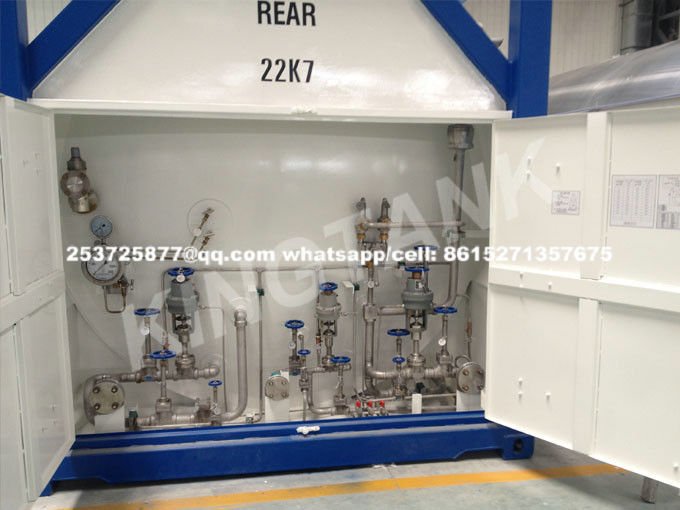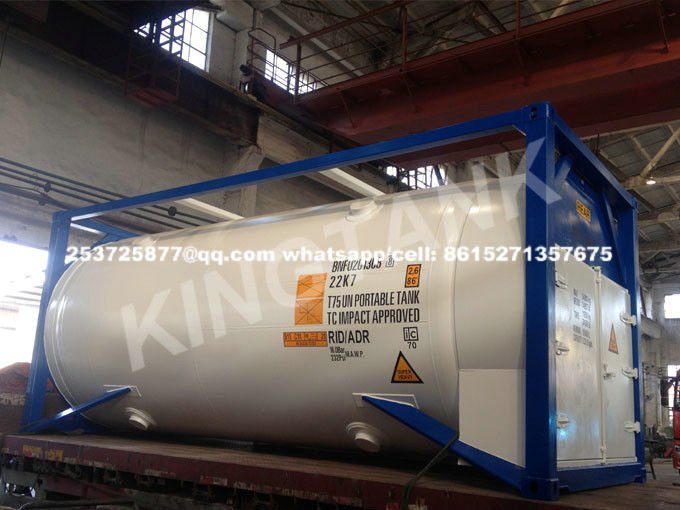 ASME Standard LOX/LIN/LAR/LCO2 / LNG/LC2H4 T75 Storage Tank Container
Cryogenic Gas ISO Tank Container (T75)
T75 ISO Tank Container for O2, N2, Ar, LNG
Specification: 20ft
Design Standard: ASME
Classification Society: LR
Effective Capacity: 19.8 m³
Working Pressure: 1.6 MPa
Material of Construction: Inner Shell – SA 240 304; Outer Jacket –SA 516M Gr 485
Medium: LNG. LN2, LO2, LAr, LN2O, LC2H4, LC2H6
T75 ISO Tank Container for CO2
Technical Details:
Specification: 20ft
Design Standard: GB 150
Classification Society: CCS/LR
Effective Capacity: 20.8 m³
Working Pressure: 2.4 MPa
Material of Construction: Inner Shell – 15MnDR; Outer Jacket –Q345R
Medium: CO2


ISO T75 tank container high vacuum multi-layer LOX LNI LAR LCO2 LNG C2H4
Size: 20 feet & 40 feet
Loading Medium: LOX/LNI/LAR/LNG/C2H4/LCO2
Design Code:CCS, ASME U&U2, ASME DOT, EN13530, ISO1611, ISO1496, IMDG, RID, ADR, TIR, UIC,CSC, FRA
Max. Working Pressure: 0.78bar~2.4bar, customerization
Insulation Method: High vacuum multi-layer
ISO IMO7/ T75 Tank Container

(1) Capacity: 19.8m3/20.8M3

(2) WP: 0.8/1.6/1.7/1.8/2.4MPA;

(3) Standard: GB150/ASME

(4) Certificate; CCS/LR/DNV
Introduction:
A tank container is built to the ISO Standard, making it suitable for different modes of transportation. Both hazardous and non-hazardous products can be transported in tank containers.
Technical Details:
(1) Model: ISO-T75 20M3-1.6MPA
(2) Standard: ASME
(3) Capacity: 20m3;
(4) WP: 1.6MPA;
(5) Design Pressure: 2.11MPA;
(6) Medium: Liquid Oxygen; Liquid Argon; Liquid Nitrogen; Liquid Natural Gas;
(7) Insulation: Multi-Layer super vacuum insulation;
(8) Dimension: 6058mm X 2438mm X 2591mm
(9) Max Loading Weight: 34000KGS;
(10) Testing: RT / Ultra / Impact / Penetration / Cleaning / Heat Treatment / Pressure / Mechanical / Helium / Painting
(11) Certificate: LR
(12) Delivery Time: 60DAYS.