Iveco gas pipeline emergency recovery truck export price
Views:1644 Author:Iveco Truck Customizing Publish Time: 2017-07-03 Origin:Iveco Truck Customizing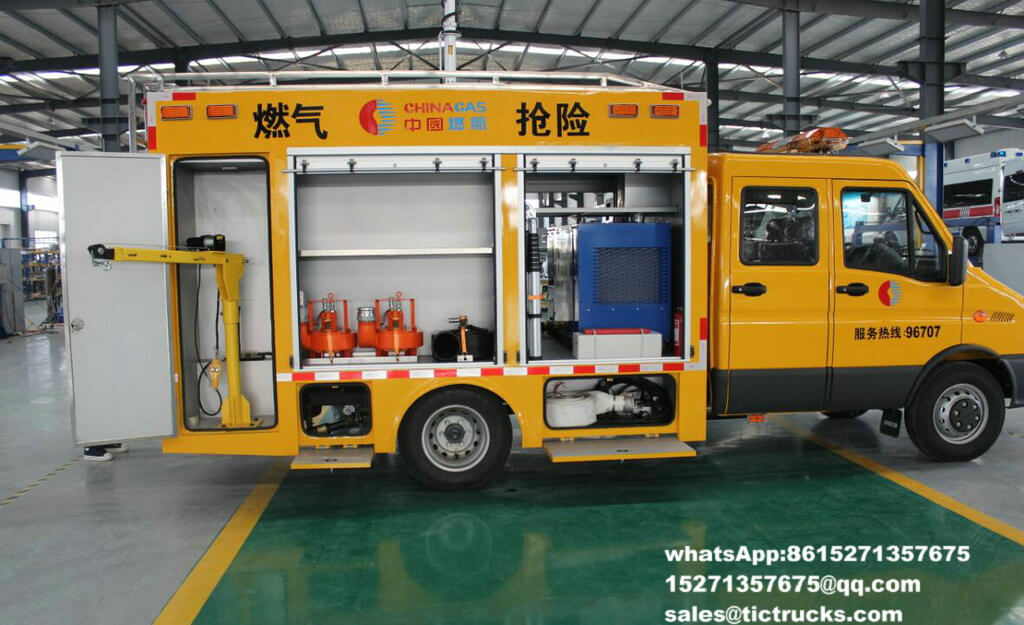 Iveco gas pipeline emergency recovery truck export price
export price FOB:$46000-CIF$51800USD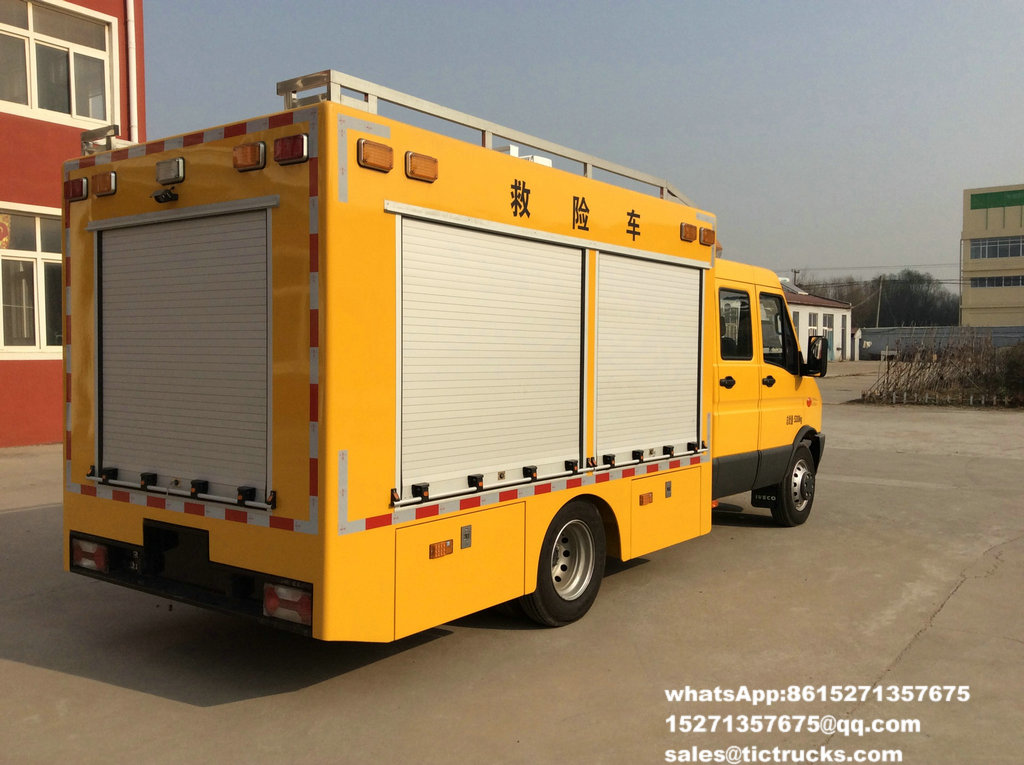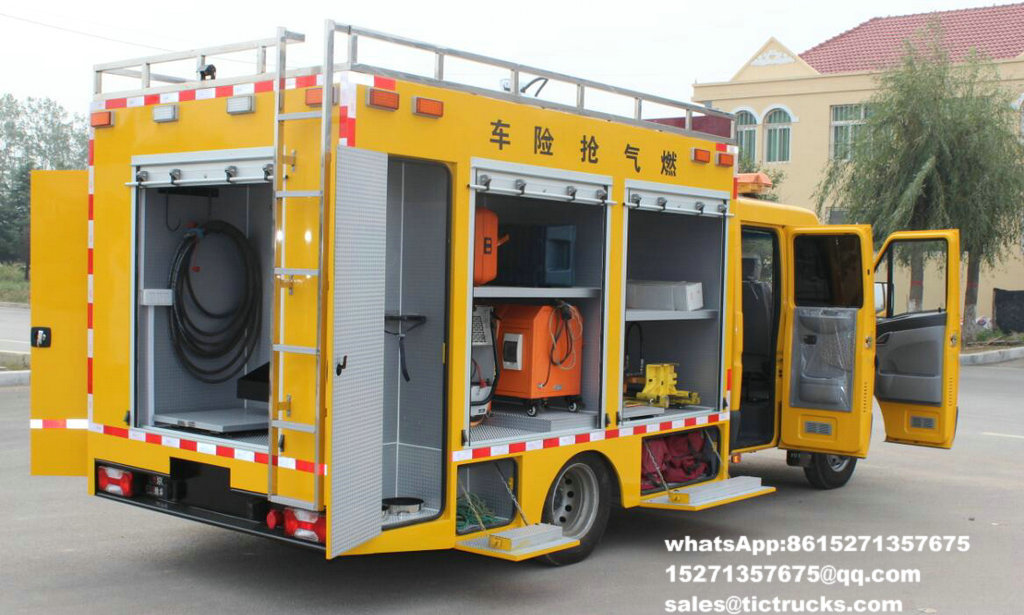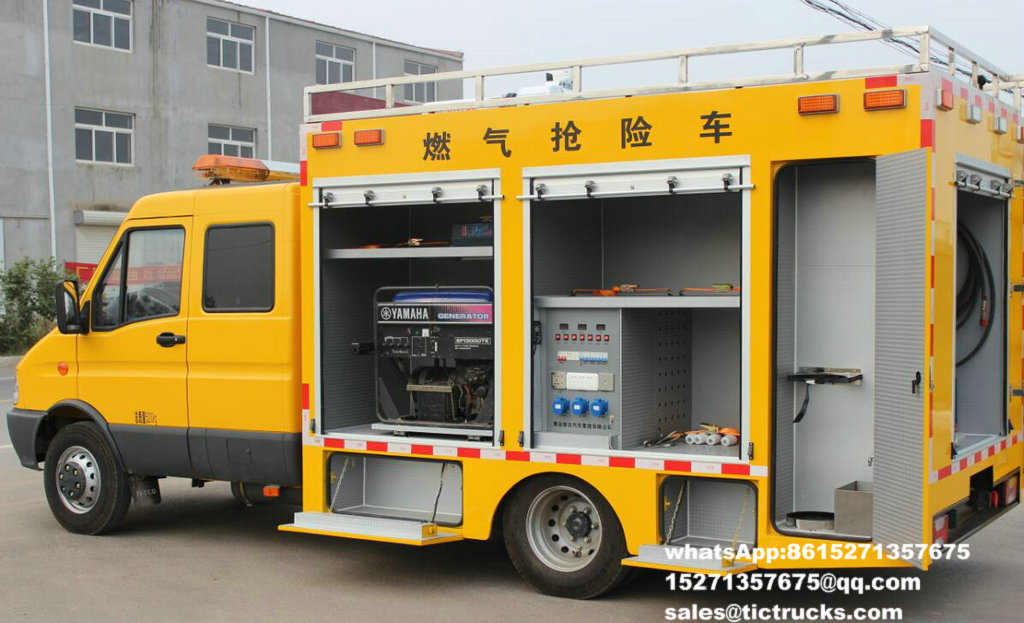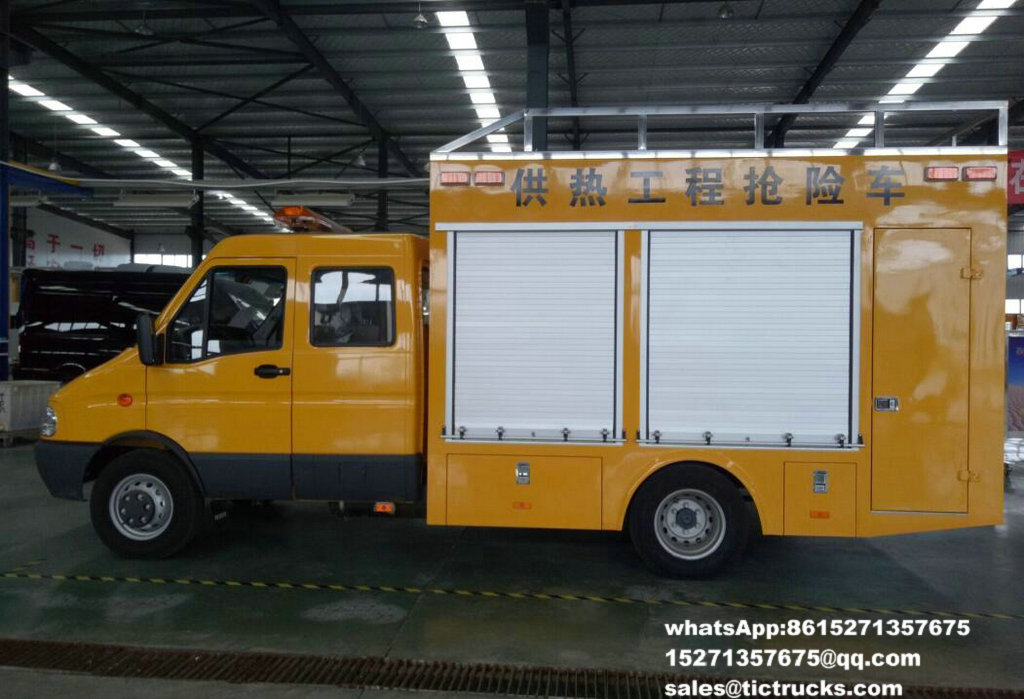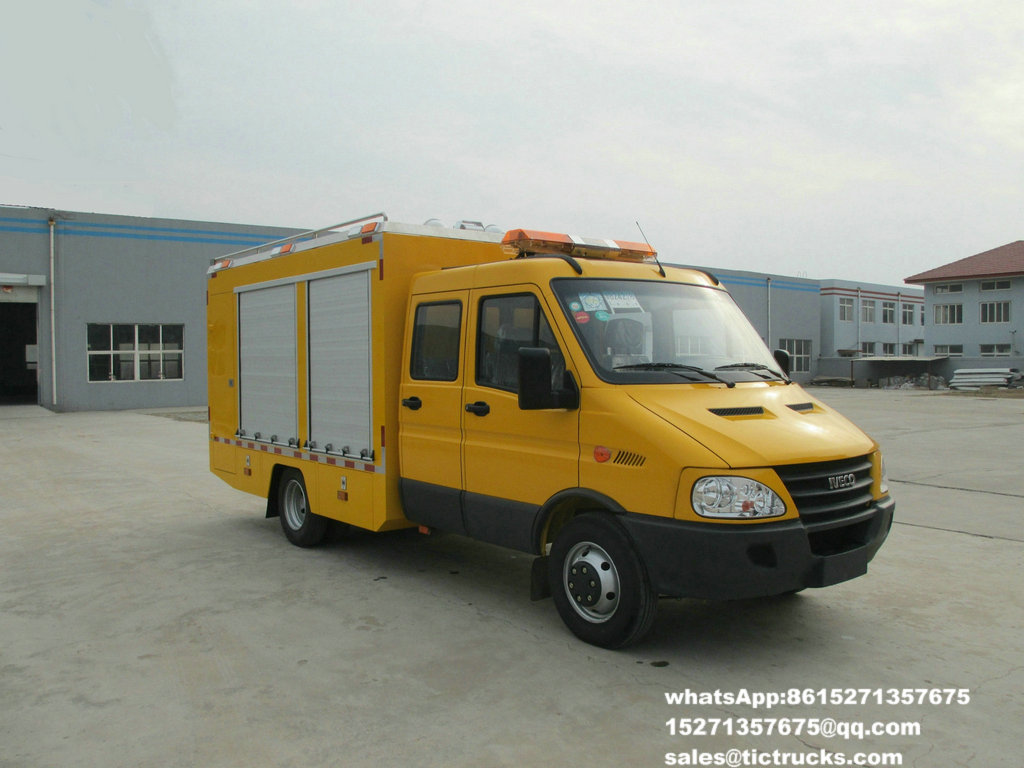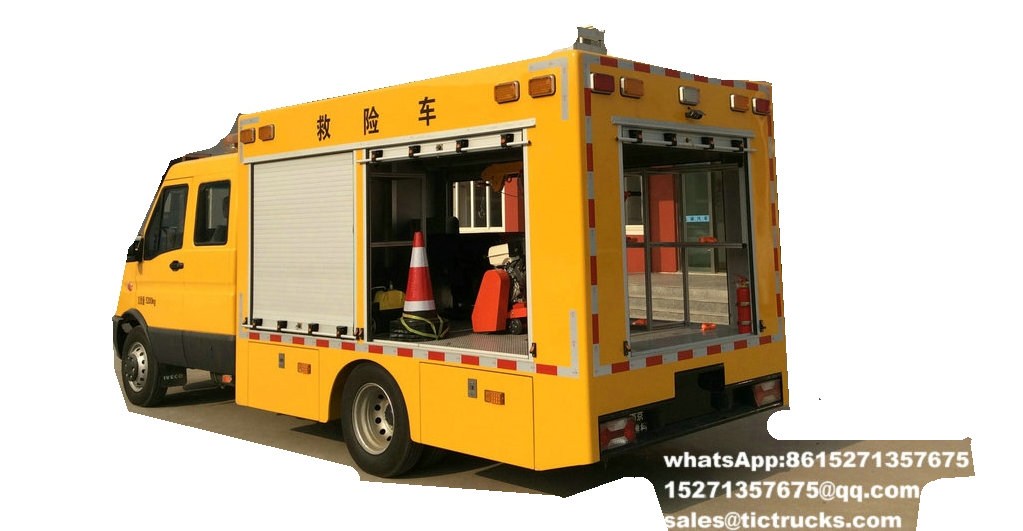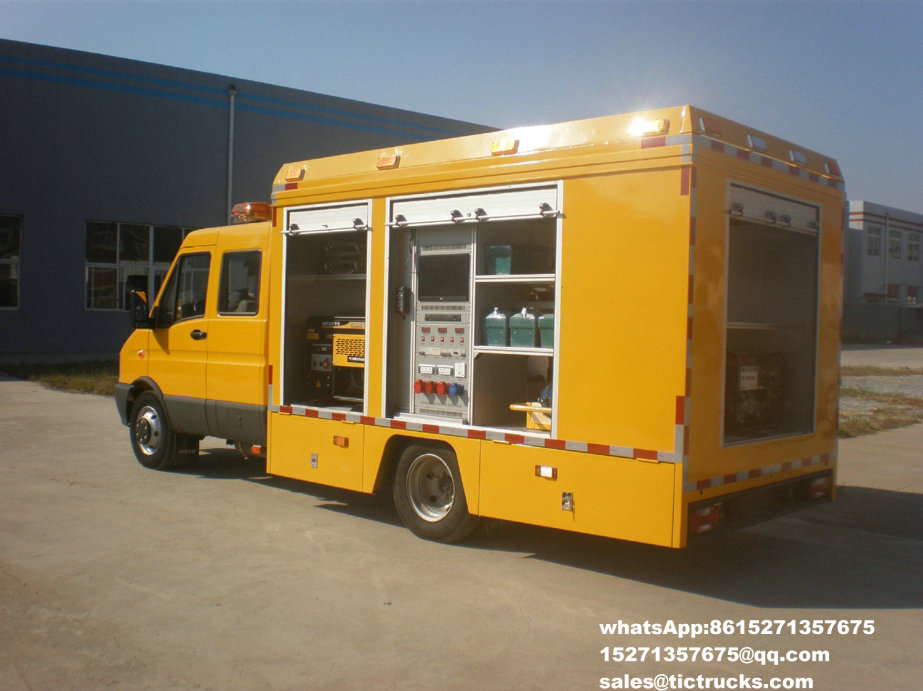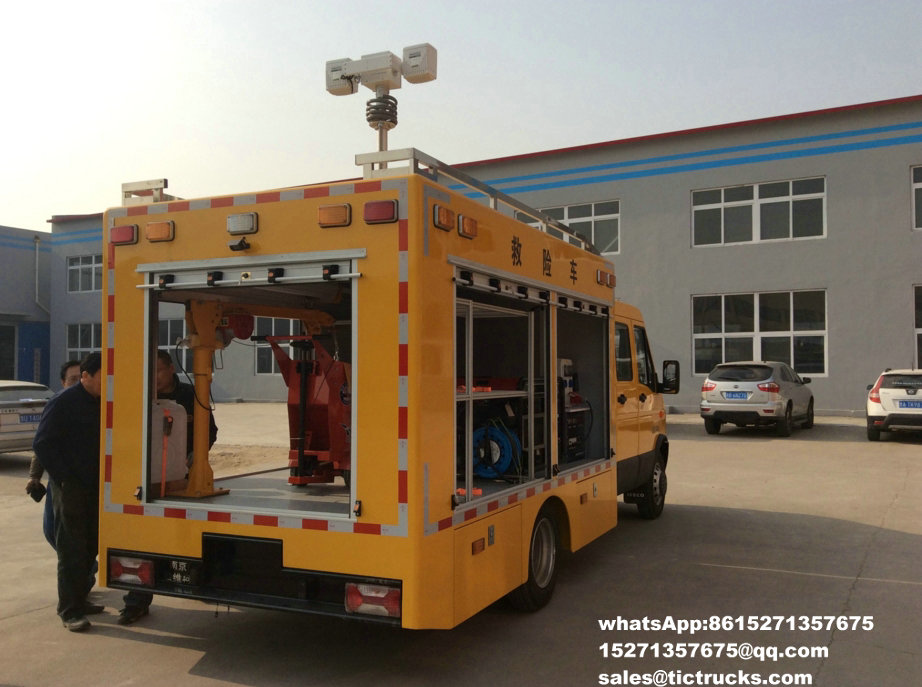 1, Iveco quality double chassis stable performance, is capable of carrying more staff members go out to work, ride height is 2.3M, you can directly enter the underground parking garage for water rescue operations;
2, high quality and large flow rate water pump can pump high flow cement slurry solids such as mud, sand, silt, superior performance, easy maintenance, sewage pumping conditions suitable for harsh environments;
3, integration of intelligent operating system, integrated electronic control systems, with complete protection and alarm systems;
4, humanized design, ensures the user during use of practicality, ease of operation.
2.3 product features:
1) the models are in the digestion and absorption of foreign advanced technologies on the basis of innovative design, introducing using imported German aluminum.
2) features: warning lights warning,AC220V power supply, inverter power supply, lighting, hydraulic power, self-rescue, rescue and other major features.
3) Cab designed considering emergency function, access device quick and easy, reliable fixation features of reliable, sides and rear of fire roller shutter door construction.
4) equipment used German imported aluminum, can be adjusted according to the size of the installation. On either side of the device in accordance with a variety of different designs the structure of on-board equipment, all equipment have a locking device.
5) skirt wall plate over the steps and Toolbox
Vehicle side protection uses the bus skirts around the design, Vehicle appearance. Closure can be made into the Toolbox, according to vehicle size and different uses of the device for distribution. In order to ensure the construction personnel convenience of pick and place equipment, skirts around steps designed to flip, high bearing capacity (can host 300kg), stair safety and reliable, time for small wood grain Aluminum boards, wear-resistant, non-slip, both beautiful and safe to use.
2.4, modified product specifications
DRZ5051XXH Iveco gas pipeline emergency recovery truck vehicle parameters

Dimensions (l/w/h): mm

6780x2095x2950

Wheelbase (mm):

3600

Emissions standards

Euro 4

Fuel type:

Diesel

Engine displacement (ML):

2998

Engine manufacturer:

Nanjing Iveco Motors Limited

Engine type:

F1CE0481P

Engine power: kW

107

Front-seat passengers (person):

3+3

Maximum speed (km/h):

130

Approach/departure angle:

20/9.5

Front/rear overhang: mm

1295/1885

Total mass (kg):

5200

Curb weight (kg):

4810

Axis:

2

Axle load: kg

1760/3440

Number of tires:

6

Number of spring leaf:

-/5+5,-/8

Tire size:

6.50R16LT

Front/rear track:

1695/1540
Iveco gas pipeline recovery truck ,Iveco,Iveco gas pipeline recovery , gas pipeline emergency recovery vehicle, Iveco gas pipeline emergency recovery vehicle,ISUZU gas pipeline recovery truck , ISUZU, gas pipeline recovery truck , gas pipeline emergency recovery vehicle, ISUZU gas pipeline emergency recovery vehicle