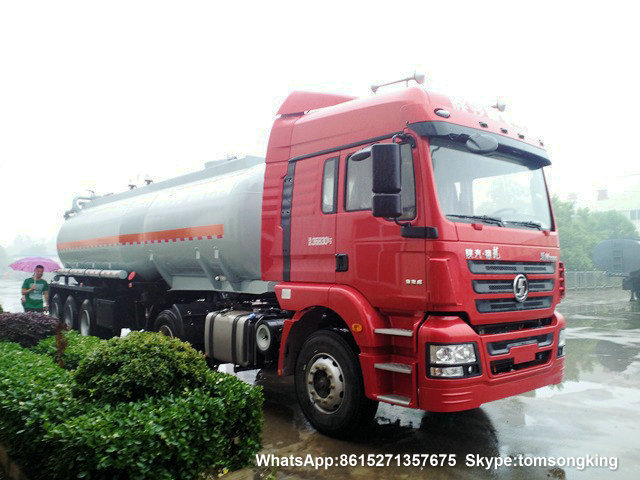 Hydrochloric Acid Tanker Trailer 3 axles 27000 Liters (7132 GALLON) export to Iraq
Unit price $25800 -$33000USD FOB
HCL PE Lining Road Tanker Trailer
This design and produce for Middle Easte Market.
The Acid tanker inside is PE lining and outside is carbon steel material.it can transport dangerous chemical liquid,such as HCL / Muriatic Acid 31-33%, 89% H2SO4 and caustic soda.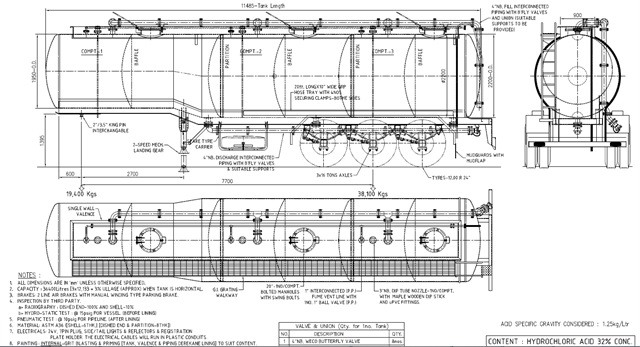 Hydrochloric Acid Tanker Trailer Draft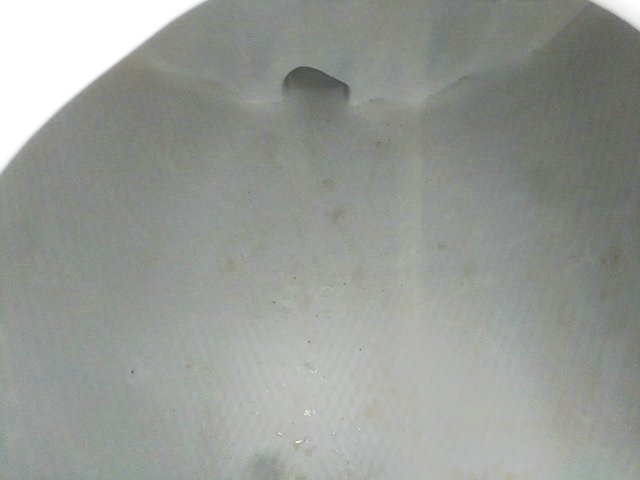 Hydrochloric Acid Tanker Trailer inside PE plastic lining view
Hydrochloric Acid Tanker Trailer Manhole Cover and Top Loading Pipe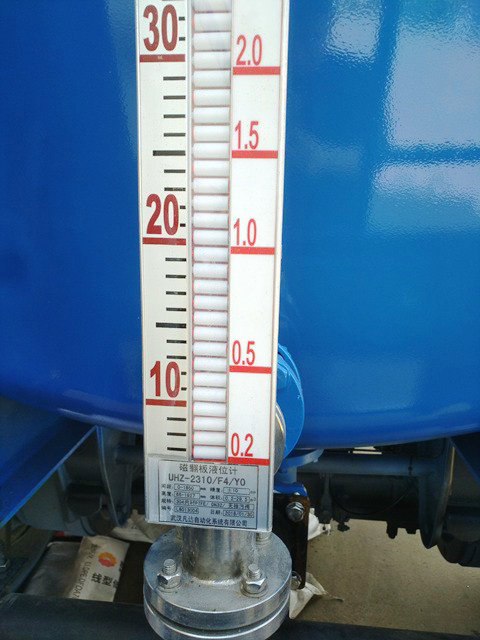 Hydrochloric Acid Tanker Trailer Magnetic flap Level gauge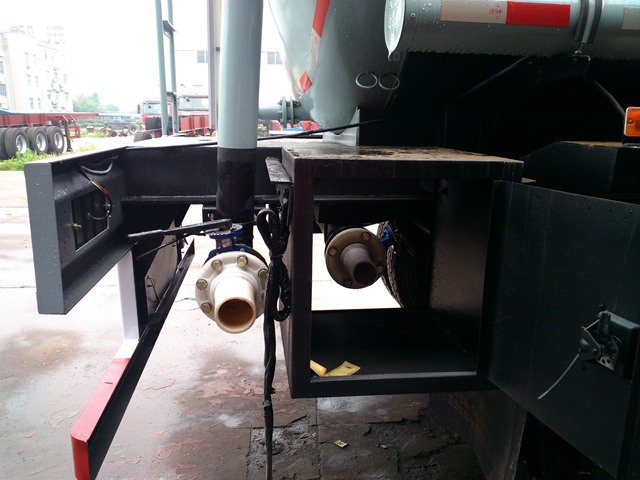 Hydrochloric Acid Tanker Trailer discharge Valves PTFE Lined Butterfly Valve
3 axles 27000 liters (7132 GALLON)chemical tanker trailer
Model: DRZ9402GHY 3 axles chemical tanker semi-trailer
(Plastic-lined steel /3 axles)
This tanker semi trailer is to transport 36% HCL,NHOH liquid.
Dimensions:12000mmX2500mmX3750mm
Tank effective volume:27 cubic meters (27000 liters)
Axle Number: 3
Wheelbase: 5100+1310+1310
Number of tires: 12
Tire Size: 12R22.5 tubeless tire 12 units
Tank body
Body material: High quality 6mmQ235A with 16mm plastic (PE) inside.Plastic-lined steel material
Tank Shape: round shape or elliptic shape
The use of technical standards: According to china national standards.
1 compartment, tank total capacity of 25000-27000L.
Tanker Head: High quality 6 mmQ235A with 16mm plastic (PE) inside
Resistance Corrugated Sheet: 3 pcs plastic plates, open 20-inch manhole.
Tank Accessories
Manhole devices: tanks warehouse roof installation diameter φ500mm,
Factory installed 2 sets of Plastic-lined steel material manholes.
With 2 unit inlet on the top of the tank bodyUnloading valve: right side at the end of tank
Install 2 pcs DN80mm plastic valves
Tank underground pipelines: 4-inch seamless Plastic-lined steel pipes.
Identification system: fire extinguishers barrels a day, home-made kit and other identification.
Anti-static devices: including ground towing, static line plate, copper, copper layout in the work rig (a) and side protective device location before,
during and after (a total of seven vehicle left and right side).Note: The more "right" direction by vehicle.
Other Accessories
Tank outside the escalator: ladders installed in front of tanks, one.
Tank top protective devices: Within walking units, install anti-skid steel mesh.
Delivery hose box: One on each side to install the root.
Delivery hose: 2 units 8m chemical liquid use hose
Protective devices: Install fence around and the tail bumper.
Fender: steel.
Fire extinguisher boxes: the left and right tank was installed in the back of
a total of 2, can be mounted 4kg fire extinguishers.
Lamps and wires: 24V system, 7 pinholes in the tank and rear access, with parking, reverse, left and right lights, red and
white-outline marker lamps installed in front of the trailer rear part.
Frame
Beam: 16Mn manganese plate.
Axle (3-axles): 13T FUWA mechanical axles,.
Lifting leg: FUWA-lifting leg, installed in the tanker's left front side with the main beam connection (hoist on the right side).
Suspension: heavy duty suspension
Traction Pin: 90 # or 50#
Plate surface treatment and painting
Plate surface treatment: cleaning the surface dirt stains.
Primer: 2 anti-rust paint.
Surface paint: 1 Gray acid and alkali resistant painting
Surface Color: Gray acid and alkali resistant painting.
1) HCL Acid Road Tankers 6500 gal. to 8800gal.
2) HCL Acid Tanks- Skid mounted Lined closed top 500 bbl tank or equivalent type of tanks for onsite acid supply/holding. HCL acid tanker trailer
Three 13T Axles, Jost Landing Gear, Double Coin Tyres 12.00R22.5 Tire; Carbon Steel Shell 6mm Inner Lined 16mm PE,For Transport 6500 -8800gal Hydrochloric Acid, Sodium Hypochlorite,Ammonia Liquid, Glacial Acetic Acid, Dilute Sulfuric Acid, Acid,
Net Capacity:6500-8800 Gal Steel Lined PE 16mm ,with 3 Baffles ,Lining Manhole And Covers ,Or Full Plastic Covers