China Used Crawler Excavators export to GHANA FOB price
Views:2021 Author:DRZ Publish Time: 2016-05-09 Origin:Dong Runze Special Vehicle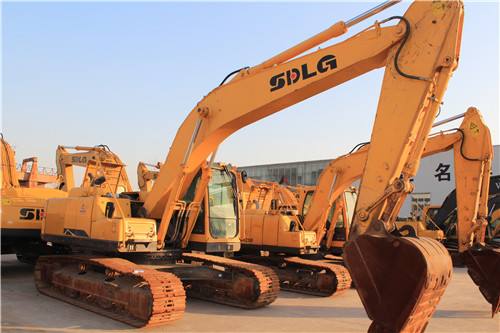 China Used Crawler Excavators export to GHANA FOB price
econd hand EXCAVATOR GROSS WEIGHT 46000kg NET WEIGHT 46000kg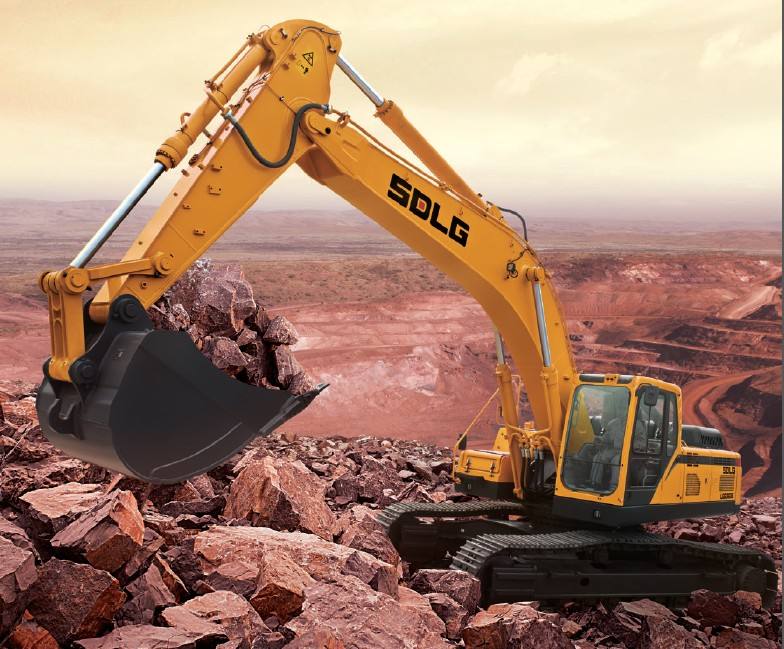 2016-05-09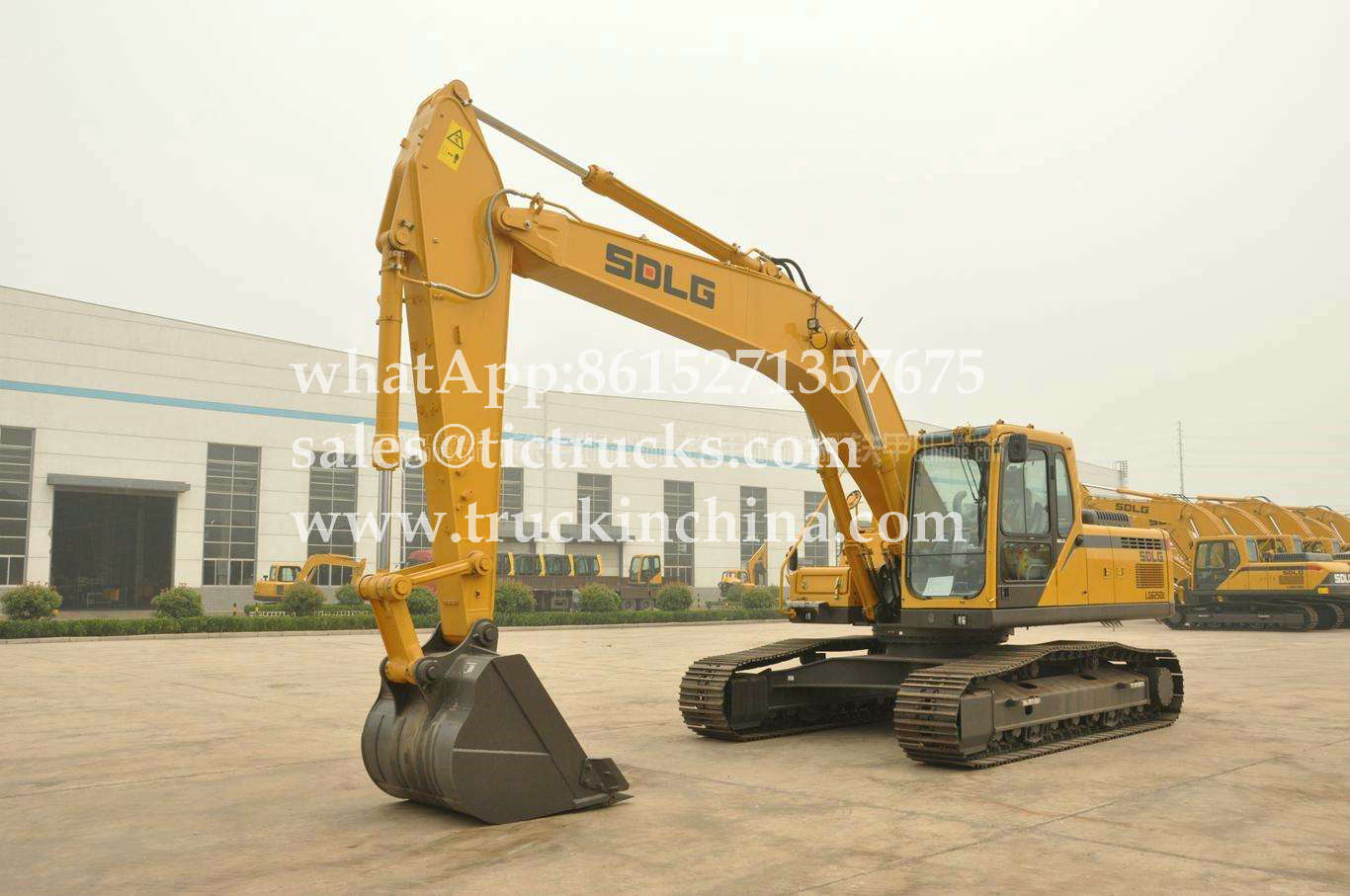 HS

Product name

Specification model

Quantity

Final destination country

Unit price

Total price

Currency

84295212

EXCAVATOR

second hand

CRAWLER | SELF-PROPELLED | SUPERSTRUCTURE CAN BE ROTATED 360 DEGREES | P |LG6210|1.0M3|120KW|21700KG| second hand VLG06210E06110801|6110801|

1

GHANA

30000

30000

USD

84295212

EXCAVATOR

second hand

CRAWLER | SELF-PROPELLED | SUPERSTRUCTURE CAN BE ROTATED 360 DEGREES | P |LG6250|1.2M3|134KW|24300KG| second hand VLG06250A06120430|6120430|

1

GHANA

40000

40000

USD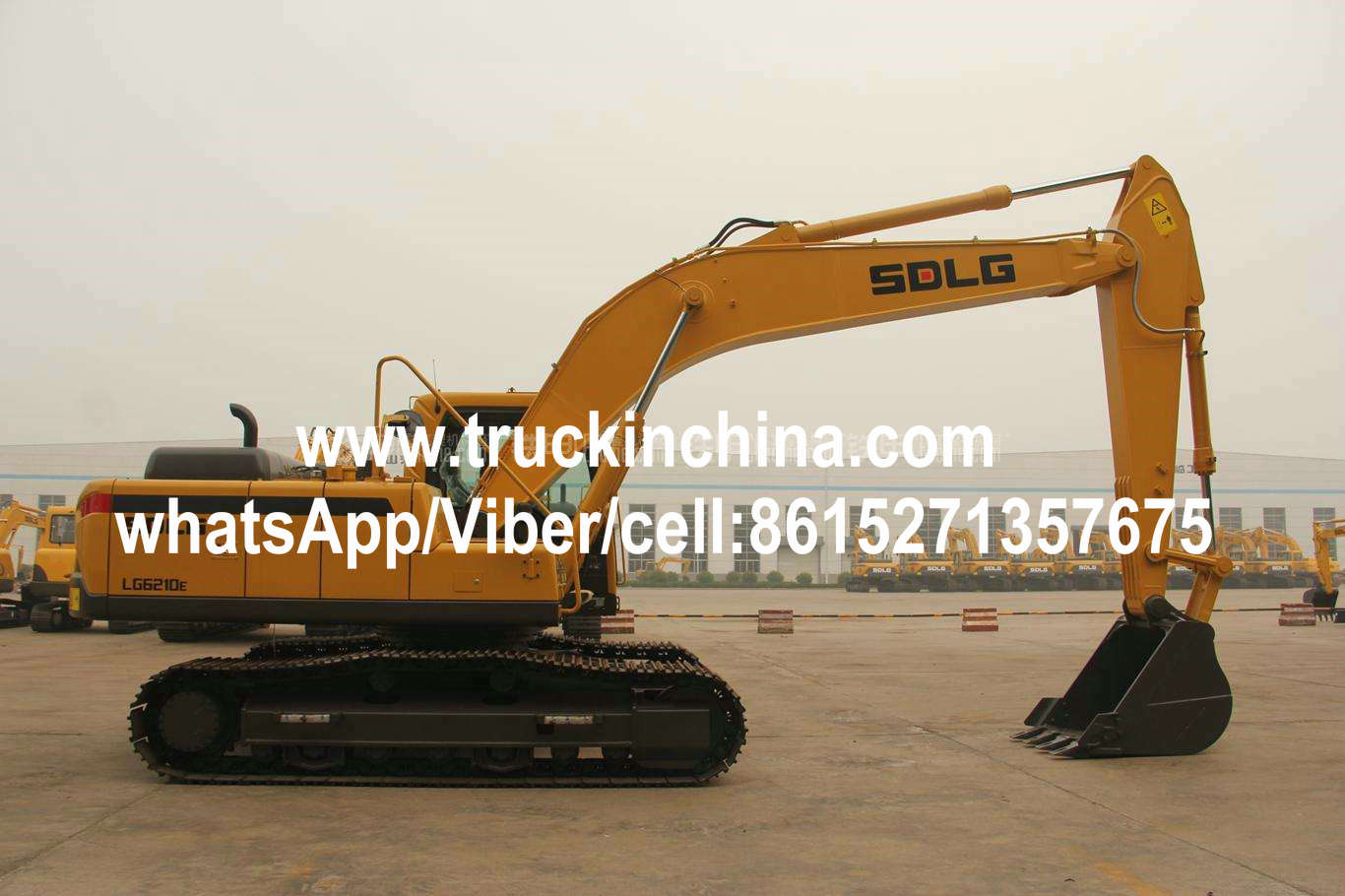 SDLG LG6210
Specifications
Breakout force SAE / ISO
130.4 kN / 147.1 kN
Climbing capacity
35
Counterweight clearance
1 032 mm
Cylinders (diameter x travel)
6 (101 x 126 mm)
Engine model
Dalian Deutz BF6M2012
Engine type
Four stroke booster intercooled
Fuel capacity
350 L
Ground pressure standard track shoe
45.3 kPa
Hydraulic system
Double pump constant negative flow control
Hydraulic tank
295 L
Maximum cutting height
9 450 mm
Maximum digging depth
6 730 mm
Maximum digging depth (x)
6 510 mm (2.44 m level)
Maximum digging reach
9 940 mm
Maximum digging reach on ground
9 750 mm
Maximum drawbar pull
183 kN
Maximum dumping height
6 650 mm
Maximum main pump flow
200 L/min
Maximum pilot pump flow
20 L/min
Maximum torque
671 Nm
Maximum vertical wall digging depth
5 830 mm
Minimum ground clearance
460 mm
Operating pressure
330 / 350 kgf/cm2
Overall height of boom
2 920 mm
Overall height of cab
2 940 mm
Overall height of engine hood
2 345 mm
Overall length
9 700mm
Overall width
2 800 mm
Overall width of upper structure
2 700 mm
Rated power
120 kW @ 2 000 r/min
Shoe width
600 mm
Standard arm length
2.9 m
Standard boom length
5.7 m
Standard bucket capacity
0.9 m3
Standard operating weight
20 700 kg
Standard track shoe width
600 mm
Tail slew radius
2 860 mm
Tearout force SAE / ISO
103.0 kN / 104.9 kN
Track gauge
2 200 mm
Track length
4 170 mm
Travel speed
3.2 - 5.5 km/h
Tumbler length
3 370 mm
1. Engine: second generation Deutz electric speed control EMR2 intercooled supercharging engine features big torque, low fuel consumption, low emissions and low noise. The SERDIA troubleshooting port and special oil filter and fuel filter are convenient for engine maintenance and repair.
2. Hydraulic system: dual-pump constant power negative flow control hydraulic system with automatic sensing work mode and controllable single pump/double pump feeding work mode.
3. Electric system: SDLG EECU, VECU and IECU control system with GPS enables multiple work modes for different work conditions, featuring energy-saving and high efficiency; color LCD monitor with self-diagnosis, monitoring and emergency alarm functions improve the human-machine interface.
4. Cab: mounted with 3-side sunshade net, ergonomic seat and air conditioner with double stage air filter contribute to a comfortable environment.
5. Undercarriage system: the long crawler and widened chassis with reinforced X-type lower frame improved the stability. Equipped with reinforced boom and arm, the machine is adapted to tougher work conditions.
Technical parameters
| | | | |
| --- | --- | --- | --- |
| Item | Parameter | Item | Parameter |
| Operatingweight(kg) | 24300 | Slewing speed (r/min) | 11.3 |
| Standardbucket capacity(m3) | 1.2 | Travelspeed(low/high)(km/h) | 3.3/5.5 |
| Max.digging force(kN) | 176 | Gradeability (°) | 35 |
| Averageground pressure(kPa) | 48.5 | | |
Status:

sold

No:

6120683

Brand:

SDLG

Catagory:

Excavator

Weight:

Model :

LG6250

Production Year:

2011