6 concrete mixer trucks , 2 Truck-mounted concrete pump export to ZAMBIA FOB price
Views:201623 Author:TIC TRUCKS Publish Time: 2017-03-14 Origin: Dong Runze Special Vehicle Equipment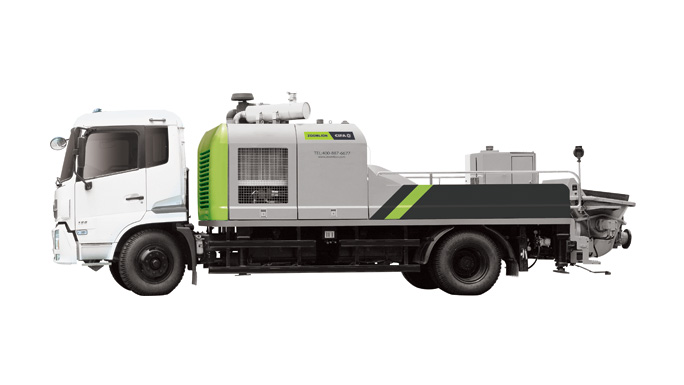 6 concrete mixer trucks , 2 Truck-mounted concrete pump export to ZAMBIA FOB price
GROSS WEIGHT 129390kg NET WEIGHT 129390kg
DAR-ES-SALAAM port
| | | | | | | | |
| --- | --- | --- | --- | --- | --- | --- | --- |
| HS | Product name | Specification model | Quantity | Final destination country | Unit price | Total price | Currency |
| 87059091 | TRUCK-MOUNTED CONCRETE PUMP | CONCRETE PUMP INSTALL, CHASSIS | | ZOOMLION BRAND |ZLJ5336THB | 1 | ZAMBIA | 290435 | 290435 | USD |
| 87054000 | TRUCK-MOUNTED CONCRETE PUMP | COAT, AND CHASSIS | ZOOMLION | ZLJ5130THBJ | 1 | ZAMBIA | 86512 | 86512 | USD |
| 87059099.9 | CONCRETE MIXER | TRANSPORT CONCRETE | COAT, CHASSIS | ZOOMLION BRAND THE BRAND |ZOOMLION 9JBH-R | 6 | ZAMBIA | 55615 | 333690 | USD |
CONCRETE MIXER
Double Logarithmic Variable Pitch Helical Mixer Blade: which enables higher charing and discharging speed and even mixing, eliminates segregation of concrete and is suitable for the transportation of both dry and wet materials.
• New T-shape Blade technology. It is made of hard-wearing alloy steel, and thus protects the mixer blades from abrasion, extends the service life of the agitator drum, and enhances mixing performance.
• The geometric capacity of the agitator drum is very large and the filling rate is low, thus guaranteeing more mixing space. The small inclined angle and low center of gravity help reducing the possibility of turning-over of the truck.
• Closed loop hydraulic system and constant hydraulic oil temperature controller. Key hydraulic accessories including: Hydraulic plunger pump, adjuster mechanism with servo, hydraulic motor, and planetary reducer, all of which are manufactured in world-known brands with stable and reliable performances.
• Pneumatic Water Supply System: The pressure is provided by the air tank on the chassis with pressure protection devices. The pressure is provided by the air tank on the chassis with pressure protection devices. The water inlet connector fits for both normal water pipe and fire fitting.
• Multi-outlet washing design of which the cleaning requirements are met with the three fixed pipes for washing the agitator drum, charging hopper and discharging hopper respectively, and another flexible water outlet.
• Three-point operation system: One in the cab to allow control of the agitator drum, to turn forward and reverse, and to perform the "feed", "discharging", "agitate" and "stop" functions. Two at the rear with one operation handle at each side to perform "charge", "accelerate", "discharge", "agitate" and "stop", all of which are interlocked.
Model
ZOOMLION K9JB-R
Drum Performance Parameter
Agitator Capacity
m3
9
Max Speed of the Drum
rpm
12~16
Charge Speed
m3/min
≥4
Discharge Speed
m3/min
≥3
Remnant Ratio of Discharging
%
≤0.7
Range of Slump
mm
50~210
Hydraulic System
Pump


EATON 5423 or others
Motor


EATON 5433 or others
Gear Box


ZF P4300 or others
Hydraulic Circuit


Closed
Water Supply
Volume of Water Tank
L
400
Water Supply Type


Air Pressure Type
TRUCK-MOUNTED CONCRETE PUMP
1.Stability:
• Special hydraulic system with double pump and double circuits: compared with single pump double circuits, the pumping system and distributing system are driven by two independent pumps that allow a more stable oil flow rate to the pumping unit.
• Intelligent control system: advanced technology, easy operation and high reliability electrical system.
2.High efficiency:
• Hopper: High Suction Capacity due to Large Angle Fluent Hopper Design with less feed accumulation area.
• S valve: well designed S valve ensure the smooth flow of concrete.
• Rapid concrete piston substitution: the pistons can be changed easily by a single operator without any special tools in 15minutes. The hydraulic cylinder has an extra stroke to allow the piston to extend from the concrete cylinder.
3.Energy save:
• Low running costs.
• Hydraulic oil treatment: equipped with multistage fine filtration and water separation devices, to extend hydraulic components lifetime and reduce oil changes.
• Super wear-resistant component: special steel alloy made spectacles wear plate and cutting ring plus high wear-resistant cast steel material made mixing blade, ensuring a longer lifetime of weary spare parts.
• Hydraulic Low / High Pressure Mode Shifting: high/low pressure working mode is easily selected at the press of a button for variable heights of pumping.
4.High mobility:
• can move freely to adapt to multiple jobsites.
Model

ZLJ5121THB (017021)

ZLJ5121THB (017029)

ZLJ5121THB (017036)

ZLJ5121THB (017037)

Drive power

kW

174

195

195

132

Max. Concrete Output

m3/h

90/57

100/55

100/57

90/50

Max. Concrete Pressure

bar

90/140

100/180

75/140

75/140

Concrete Cylinder(diam×stroke)

mm

230×1650

200×1650

230×1650

230×1650

Strokes

1/min

22/14

30/17

24/14

22/12

Hopper Capacity

L

600

600

600

600

Filling height

mm

1450

1450

1450

1450
2016-11-12DAR004