50 units tank semi trailers making every drop move your future- for Lake Oil Group
Views:2070 Author:Dong Runze Special Vehicle Equipment Publish Time: 2017-05-21 Origin:Dong Runze Special Vehicle Equipment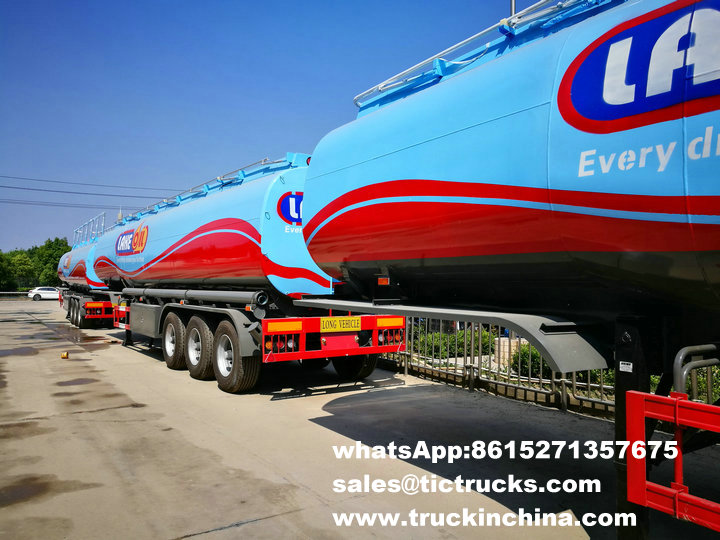 50 units tank semi trailers making every drop move your future- for Lake Oil Group
This is the third time big order from LAKE OIL LTD.
The order was given to siontruck group subcompany hubei huawin( huawei) special vehicle, due to huawin got full of orders and not have enough workers to fabricate it, so huawin signed Commissioned processing agreement with yuchai dongte , huawin will offer all the steel and axles material for the order, while dongte factory wokers will help fabricate the tanks and assembly the tri axles air bag suspension semi trailers, huwin will pay dongte each tank prossing fee $4500.00, total around $2025,000.00 as dongte worker's houres fee.



LAKE OIL LTD is a leading Oil Marketing Company in Tanzania, Ally Edha Awadh the young and energetic entrepreneur founded the first company in Lake Group 'Lake Oil' in year 2006 at age 27. Lake Oil providing an end to end solution from Importation of Products through BPS system and having state of the Art Depot with a storage capacity of 38 Million Liters, having own logistic fleet of 300 tankers, and own Retail stations of 67 providing fuel to end customers with the highest Health, Safety and Environment Standards.
Over the years Lake Oil has established a strong footprint in all East and Central African countries and is now one of the 5 largest distributors of petroleum products in Tanzania. Lake Oil geographically spread across every region of Tanzania and also neighboring countries of Zambia, DRC, Burundi and Rwanda. The secret behind our success is by providing highest service standards, providing quality and consistent supply of fuel and customer care.