10units LPG tank Skid Station for Nigeria oil gas-A A RANO
Views:201910 Author:Site Editor Publish Time: 2019-07-10 Origin:Site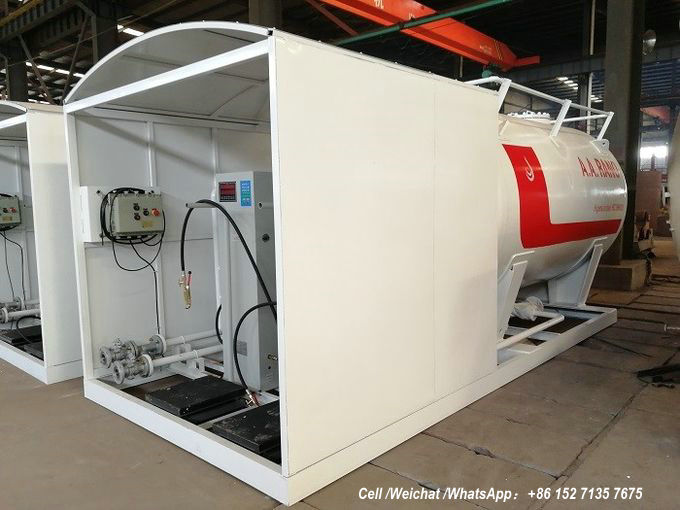 10units LPG tank Skid Station for Nigeria oil & gas-A A RANO
LPG tank Skid Station used for filling home use cooking gas cylinder.
Equip with 2 units LPG weight filling scales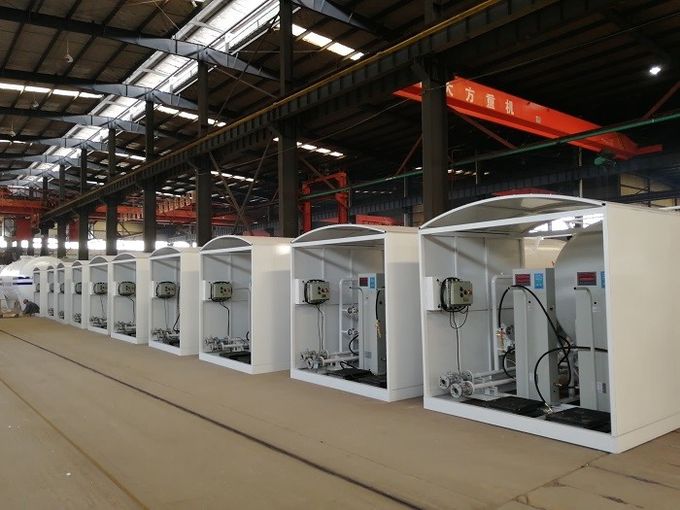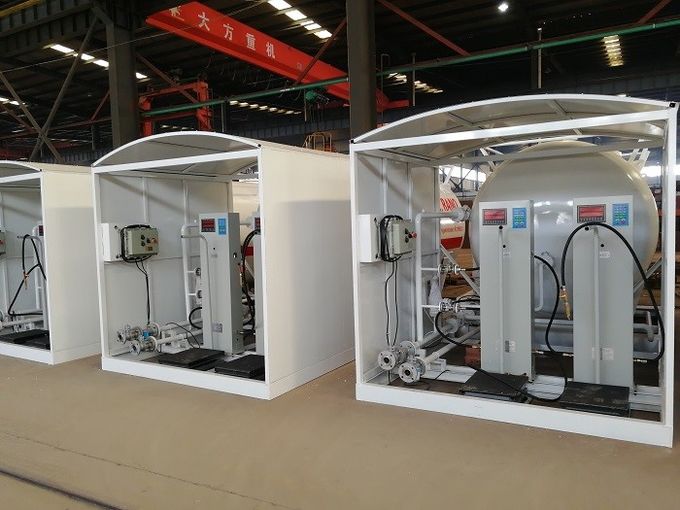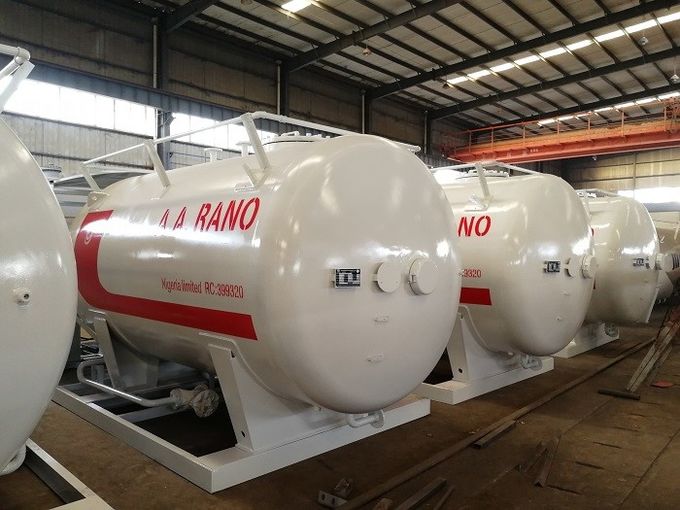 | | | | | | |
| --- | --- | --- | --- | --- | --- |
| Name of Goods | Description of Goods | Quantity | Unit Price | Total Amount | |
| LPG skid station | LPG Mobile Filling Station for LPG with 12000 Literswith 2 filling weight scales | 10units | FOB$17,520 | FOB$175200 | |
1. Storage medium of LPG Gas Filling Plant : LPG, Liquid ammoina,Dimethyl ether,Iso-butane,Pentane and etc.
2. Available tank capacity of LPG Gas Filling Plant : 5000liters,10000liters,12000liters,20000liters,25000lliters,32000liters...
3. Manufacturing standards of LPG Gas Filling Plant : GB-150, ASME VIII Division I U STAMP, CCC, ISO9001 : 2008
4. Optional parts of LPG Gas Filling Plant :corken or blackmer pump and abb motor,lpg dispenser,lpg cylinder filling scale,Rochester level gauge,volume flow meter...
Specification of 10000liters LPG Gas Filling Plant 5mt Completed Propane Bottling Plant for AARANO
10 CBM LPG TANK DIMENSIONS
Volume of Tank
10 CBM
Filling Weight
5000kg
Tank Weight
2950 kg
Thickness of Shell (mm)
10 mm
Thickness of Endplate (mm)
10 mm
Tank Diameter (mm)
1600 mm
Tank Dimensions (mm) (length x width x height)
5260 x1620x2210 mm
External Dimensions (mm) (length x width x height)
As designed to Load in a 40'HQ Container
Material of Tank
Carbon Steel Q345R
Filling Medium
Liquefied Petroleum Gas ( Propane)
Design Pressure
1.77 MPa
Corrosion Allowance
1 mm
Medium Density
420-590 kg/ cbm
Manufacturing Standard: Pressure vessels, Supervision Regulation on Safety Technology for Stationary Pressure Vessels of China.
Main parts of LPG Tank
Item
Specification/ mm
Quantity
Discharge Pipe
DN50
1
Inflow Pipe
DN50
1
Outlet
DN50
1
Gas phase balance pipes
DN50
2
Manhole
DN450
1
Drain Hole
DN50
1
Other accessories:Cut-off Valve, Needle Valve, Safety Valve, Liquid level meter, Pressure gauge, Temperature Gauge.
LPG Skid Part list
Item
Model Number
Quantity
LPG Tanker
10 cbm
1 piece
Pump
2" inlet & 2" outlet
1 Piece
Explosive-proof Motor
380V with 220V adapter
1 Piece
filling scales
Can fill cylinder and car cylinder,double nozzles
2 Pieces
Pipes
/
1 Sets
Cut-off Valve
J41N-40 DN50
25 Pieces
J41N-40 DN15
10 Pieces
Safety Valve
A42F-25 DN50
1 Piece
Pipe Safety Valve
A21F-25 DN25
1 Piece
Level Gauge
Float ball type
1 Unit
Discharging pipe
L=4M DN50/DN25
1 Piece
Shock-absorbing Tube
L=500mm DN50
2 Pieces
Flange
2.5MPaDN15
20 Pieces
LPG Pump & Motor Specification


Pump Brand
Chinese brand
Model
YQB15-5
Medium
Liquid petroleum gas
Working pressure differential
≤0.5Mpa
Flow Speed
15.5M3/H
Applied Power
5.5kw
Inlet & Outlet Flange
2"NPT / 2" NPT
Motor
Chinese brand
Specification

7.5HP(5.5KW), Explosive Proof,

Dual Frequency 220V to 690V, 50Hz and 60Hz supplies applicable

LPG Filling Machine Specification



2XFlow meter;2XFilling Nozzles;4XDisplay Screens;2XKeyboard;

External Dimension:1000X500X2050mm

Power supply:AC220V±20%(50±1HZ;

Power cable:RVV3X2.5PVC

Communication Cable:RVVP 4X0.5PVC shield cable;

Flow Rate:1~45L/min;

Rated working voltage:2.2Mpa;

Gas filling preset range:0.3~9000 liters

Density preset range:0.5000~0.6999;

The digits numbers shown on display screen

Automatic Temperature Compensation function;