10 units 20 FT Tank Container PE Lined Tank export to Hanoi, Vietnam
Views:2009 Author:Dong Runze Special Vehicle Publish Time: 2017-10-24 Origin:Dong Runze Special Vehicle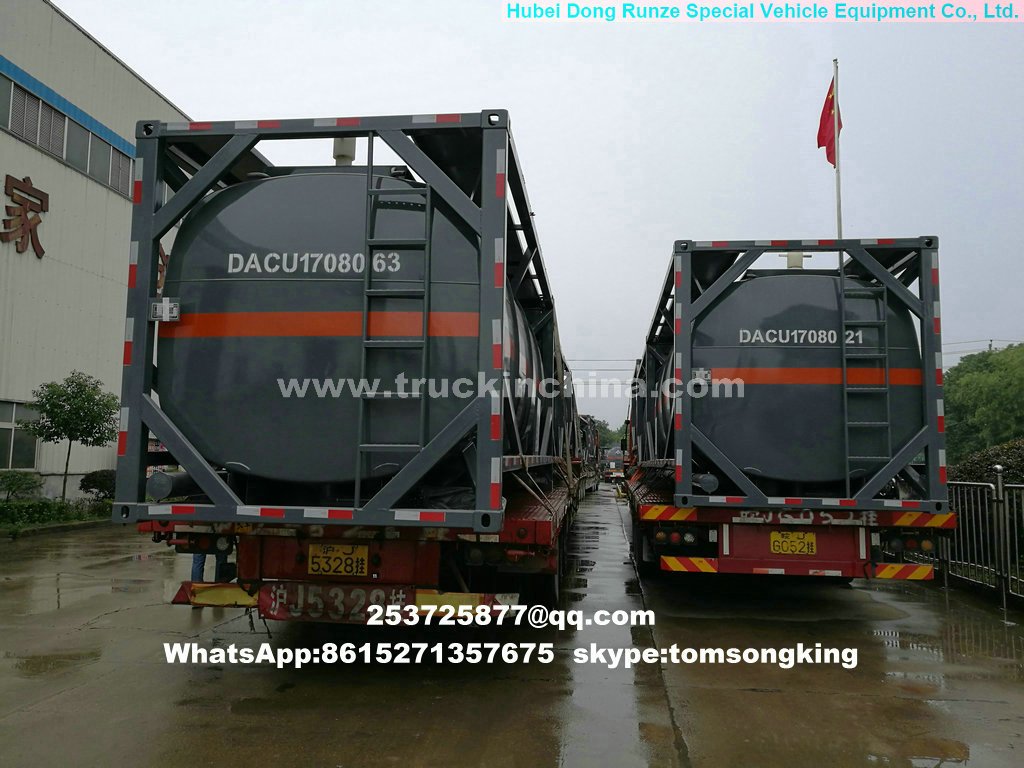 10 units 20 FT Tank Container PE Lined Tank export to Hanoi, Vietnam
Marking:Logo of Dong A Chemical
Tank No.:
DACU1708000
DACU1708016
DACU1708021
DACU1708037
DACU1708042
DACU1708058
DACU1708063
DACU1708079
DACU1708084
DACU1708090
Used to contain: HCl, NaOH, NaCLO, etc…
Tank Capacity: 21,000 Liters
Steel sheet 6mm, head 6mm
Liner thickness: 16mm PE
Tank in 20ft rectangular frame, 2 inner PE bar control valves and 2 bottom PTFE lined butterfly valves per tank, full plastic manhole cover, outlet pipe with cover, and the painting of tank is anti-corrosive painting, top of tank with asphalt & silver paper anti-corrosive treatment.
The colour painting of tank is grey.
This 10 units PE Lined 20 FT Tank Container are order from Dong A Chemical, while contract Vietnam from
Chemicals Import and Export Joint-Stock Company. Vinachimex is leader in the distribution of chemistry and related products and services in Vietnam.
Transport:From Suizhou city Hubei Province to HAIPHONG PORT- Vietnam By SEA
Price Term :CIF HAIPHONG PORT, VIETNAM
Term of Payment: By TT
Ship name/voyage :GLORY SHANGHAI V.1734S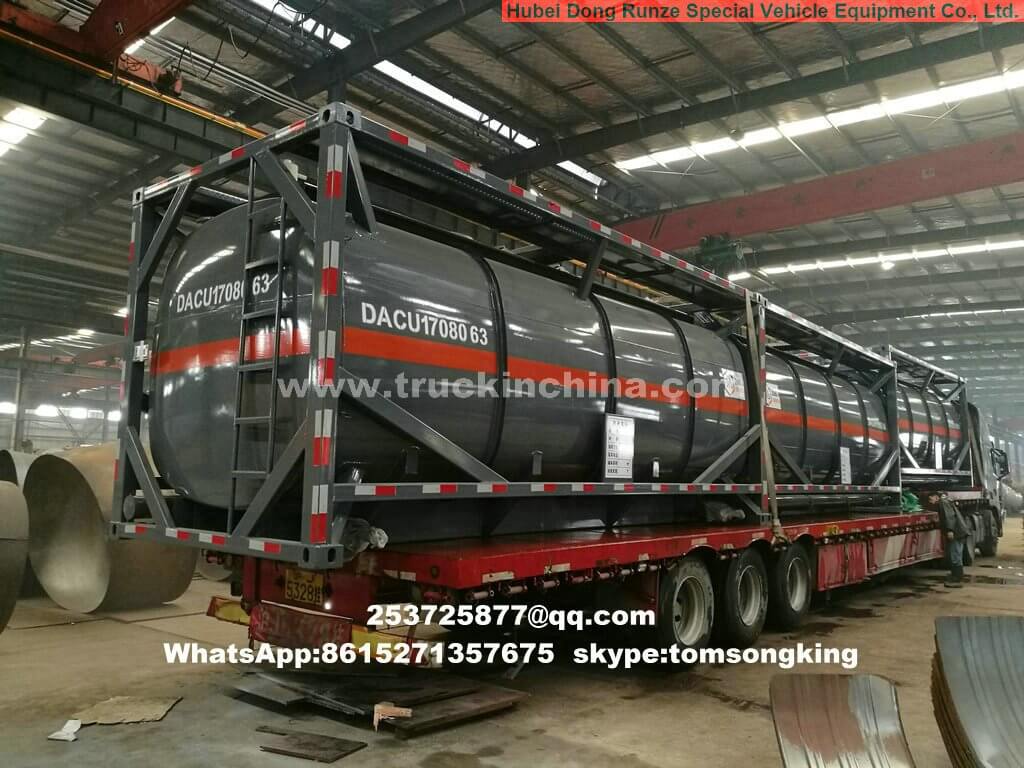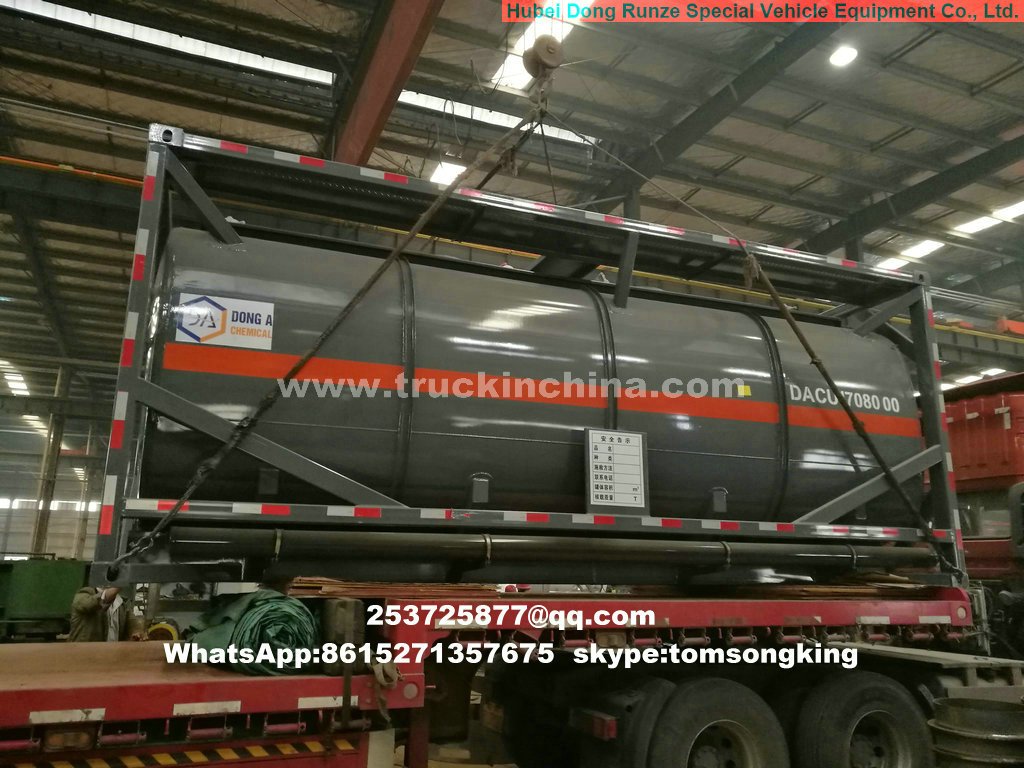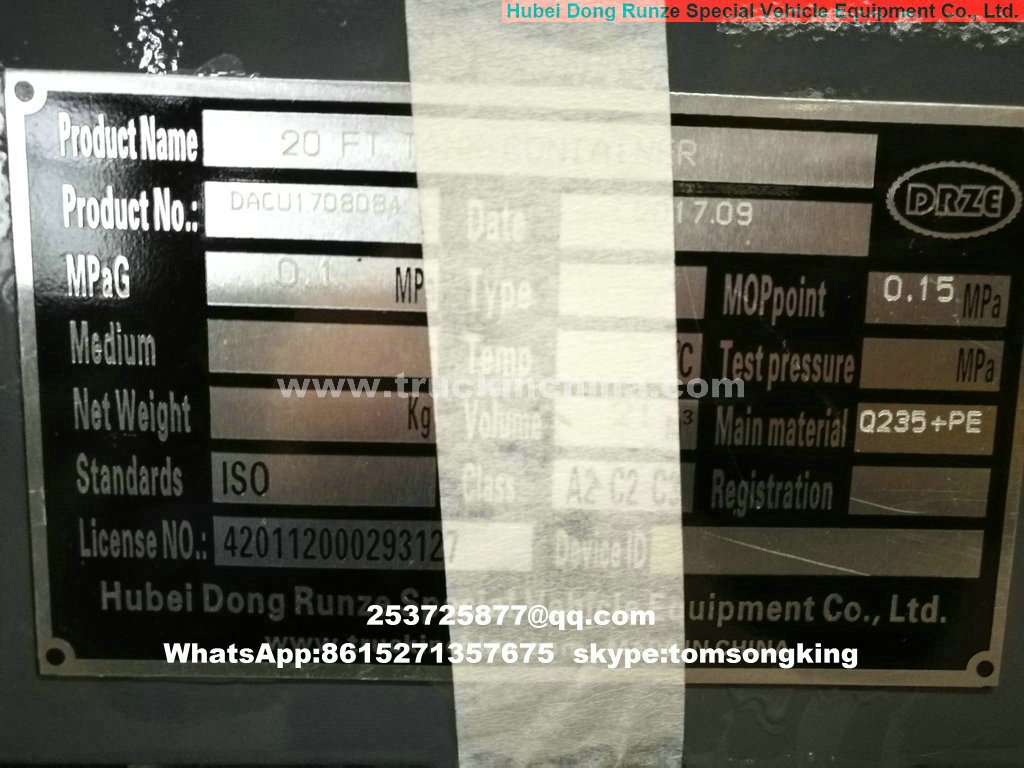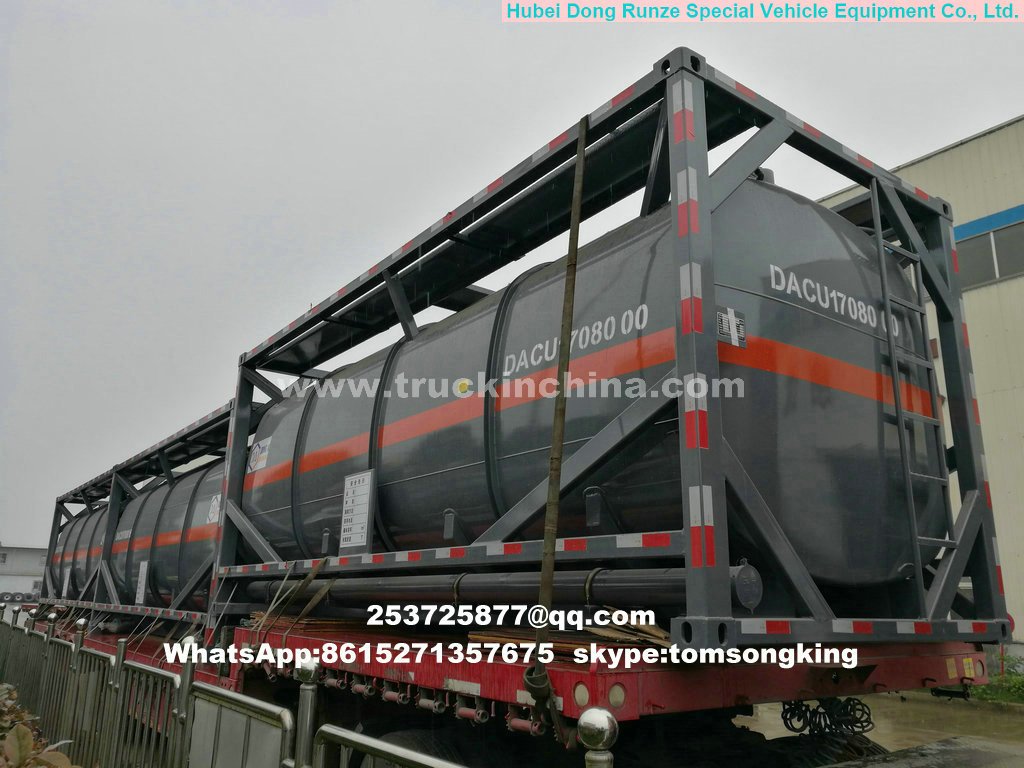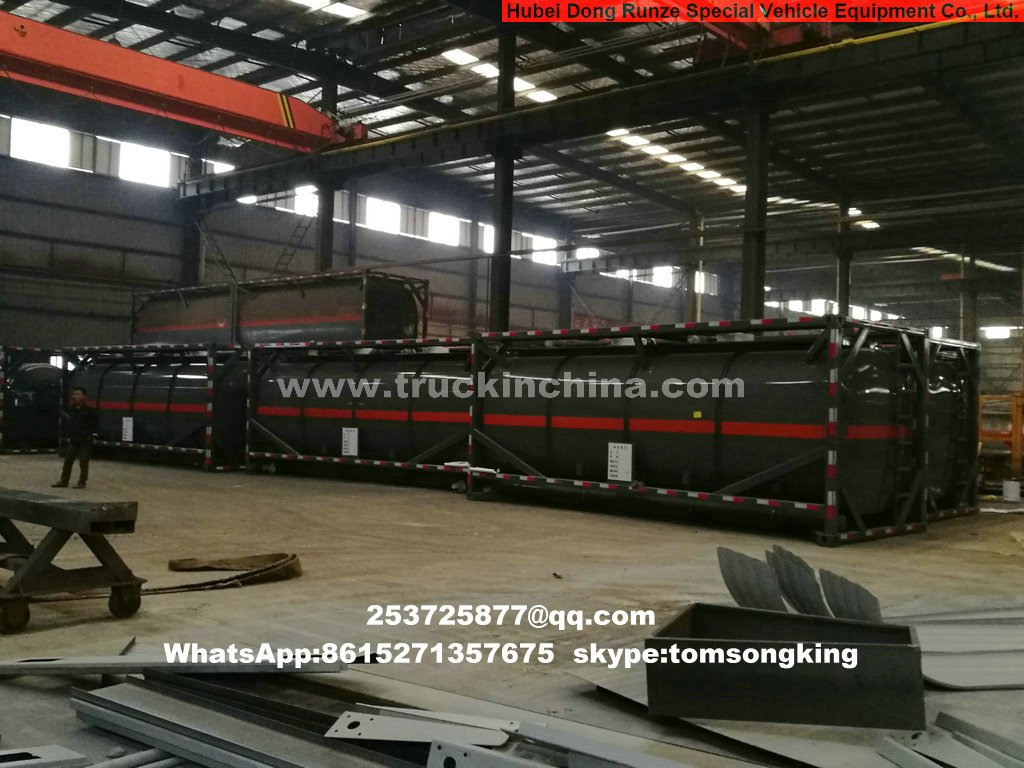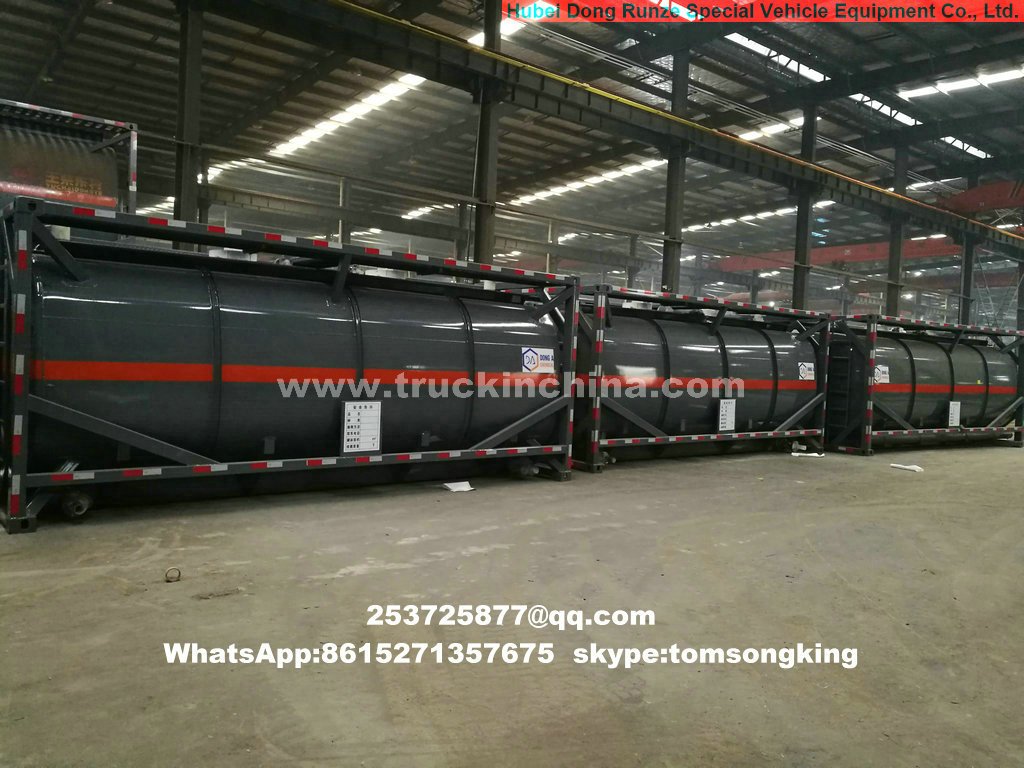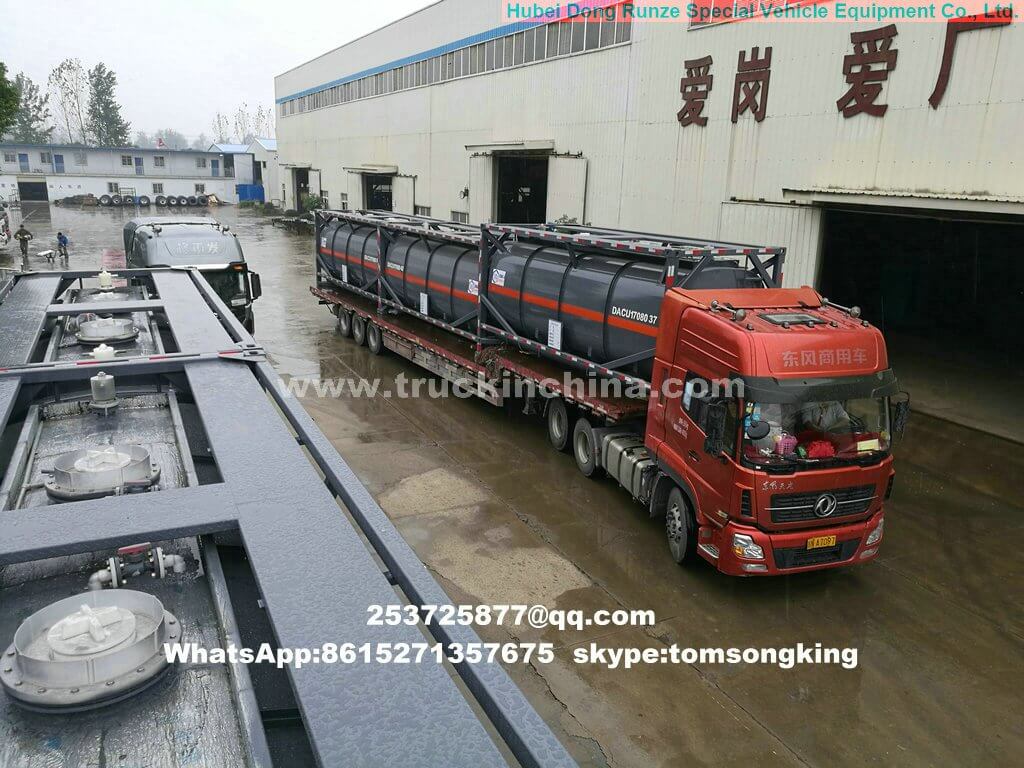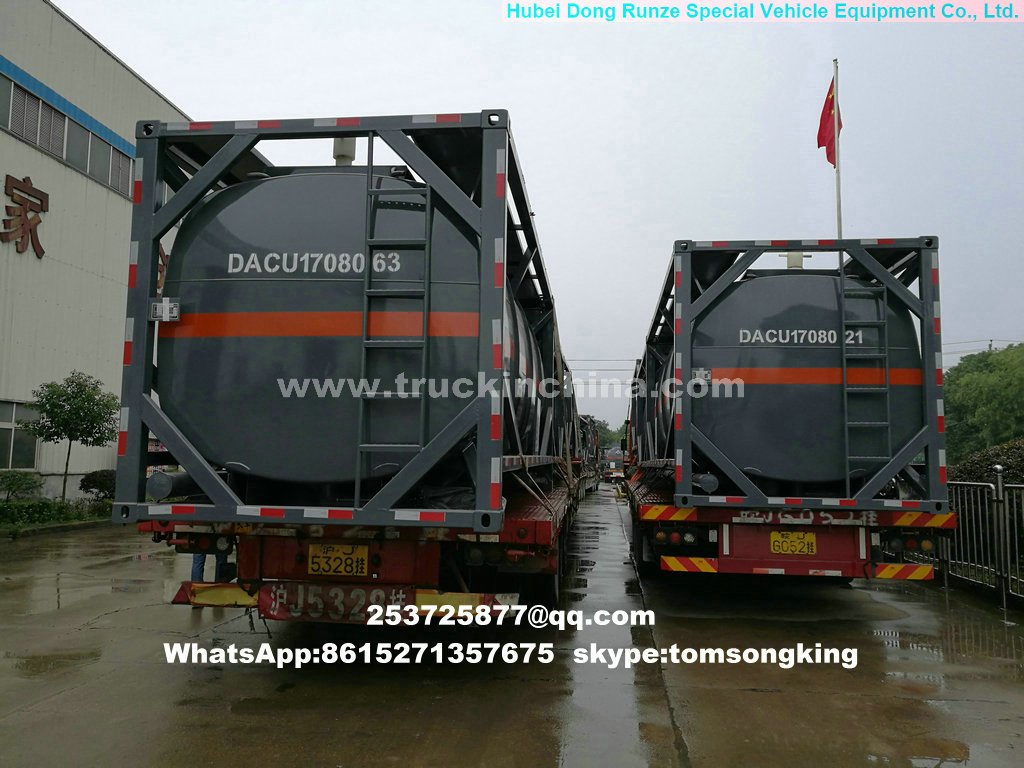 Customized Tank Container
Hydrochloric acid, Sodium hypochlorite Tank Containers
intermodal tanks Steel thickness: 6mm.
LDPE lining thickness: 16mm.
tank cpacity:1000liters-5000liters
ISO Tank Containers Swap Acid Tanks
Hydrochloric acid, Sodium hypochlorite Tank Containers
Steel thickness: 6mm.
LDPE lining thickness: 16mm.
tank cpacity:24000liters-25000liters
Custermizing Portable ISO Tank Containers store liquid (NaOH 32-45%; NaOCL 10-15% and HCL 32-35%
30ft iso tank for trailer
volume: 26m3 put into container fame.
tank lined PE7042 with container locks
20ft Hydrochloric acid, Sodium hypochlorite Tank Containers with pipe bottom loading
FOB $13500~$14800